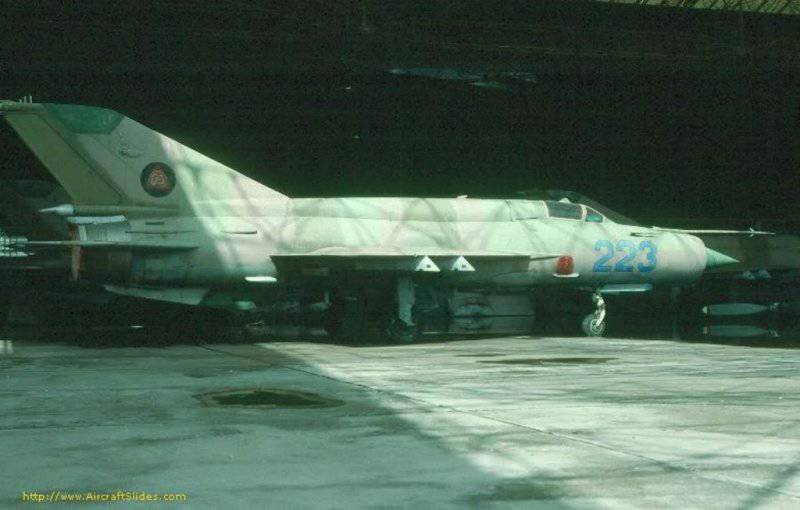 Mozambique has recently revived its Air Force, having returned to service eight of its MiG-21 fighters, which were repaired and upgraded in Romania. Some of these aircraft (six single and two double) did not take off from the 1990-s. Insufficient maintenance, especially the lack of periodic repairs, caused these planes to stop flying and were baked under the tropical sun and rotted under torrential rains for two decades. Mozambique counted the money and realized that it is cheaper to restore the aircraft in Romania than to buy new ones. Romania, on the other hand, has modernized about a hundred of its own MiG-21 and successfully offers inexpensive, refurbished and modernized MiG-21 to foreign customers.
Without these MiG-21 in Mozambique, there simply were no combat aircraft (except for one or two Mi-24 helicopters, sometimes capable of taking off). The tiny air force of Mozambique includes about a thousand people and fewer than twenty aircraft, most of which are in non-flying condition due to the lack of proper maintenance. This is a common situation in Africa, where corruption and the lack of local air attack means neglecting the air force (with the exception of aircraft used to transport key government figures).
Possessing air support for the army and the police would not hurt, but it requires large investments, for example, in training competent pilots (air support from ground forces requires some skills) and maintenance personnel. The rare need for air support of ground forces turns the Air Force into an unaffordable luxury - especially since many African dictators are well aware that successful uprisings, as a rule, begin with the fact that Air Force pilots who have gone over to the rebel side are bombing the presidential palace and the barracks of loyal troops. .
There are other reasons why Mozambique decided to improve its air force. Mozambique's public finances improved as the fight against corruption in the army. Former colonial powers offered low-cost training for pilots and attendants. Thus, by the end of the year, Mozambique will again have operational Air Force.