Aksyonov: We will support the Ukrainians, who refuse to fight in the south-east
Crimean authorities are ready to support the residents of Ukraine, who fell under the Kiev mobilization, but refused to fight in the eastern regions of the country, reports
RIA News
With reference to the head of the republic Sergey Aksenov.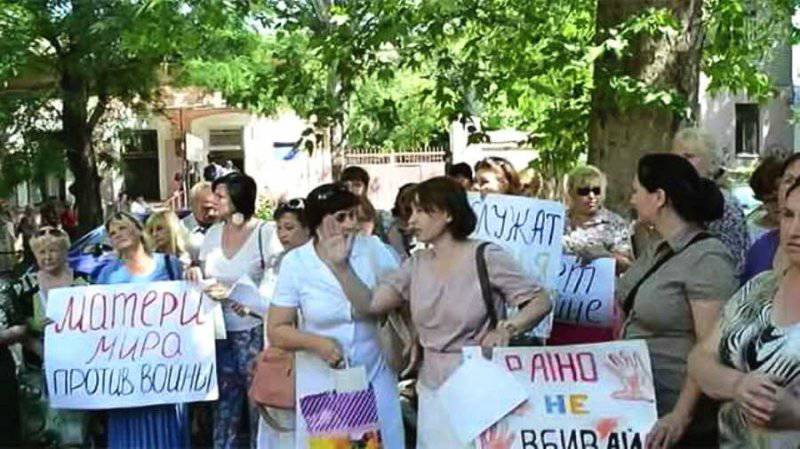 As you know, President of Ukraine Poroshenko July 23 signed a law approving his decree "On partial mobilization." According to the document, the call-up for military service of reservists will be conducted within 45 days from the day the decree came into force. Mobilized residents of all 24 regions, including Kiev. The representative of the Ukrainian Security Council, Andrei Lysenko, said earlier that 20, thousands of reserve servicemen with experience in peacekeeping units, live in Ukraine. They, according to Lysenko, will be called first.
Meanwhile, Sergey Aksyonov told reporters yesterday:
"We are ready to assist everyone, we will not leave anyone in trouble. We will support people who are in trouble and who are pushed by criminal power to war with their fellow citizens. Today, no mother wants to send her son under a bullet, not understanding why this is being done and why. "
In Ukraine, the continued performances of soldiers' mothers. They block military registration and enlistment offices, block roads, threaten to reach the president. Some are protesting against sending their children to the anti-terrorist operation zone, others are demanding the return of their sons from the fratricidal war.