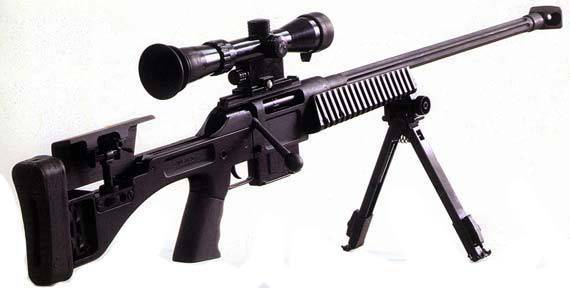 The Chinese company Jianshe Group in 2003, the year began to create a sniper rifle in caliber 7,62 mm for the army and law enforcement. The work was completed in 2004 year. In 2005, the new Chinese sniper rifle, which received the JS 7,62 index, was publicly demonstrated. The JS 7,62 rifle uses the Soviet rifle and machine gun cartridge 7,62x54R as a weapon, which is also used in the PLA. Perhaps the production of this rifle for export chambered for NATO standard 7,62x51.
The JS 7,62 sniper rifle is manually recharged and has a longitudinal-sliding rotary mechanism with a bolt with two lugs in the front. The rifle is equipped with a floating barrel with a powerful muzzle brake. The rifle is powered by ammunition from detachable box magazines with a capacity of 5 cartridges. The rifle is equipped with a folding bipod adjustable in height and an adjustable fixed butt. Butt and pistol grip made of aluminum alloy.

No open sights. For mounting optical and night sights on the receiver mounted bar type Picatinny. Regularly equipped rifle telescopic sight multiplicity 3x9X.
JS 7,62 rifle was adopted by the Chinese army and special services, as well as the army of Bangladesh and the police special forces of India.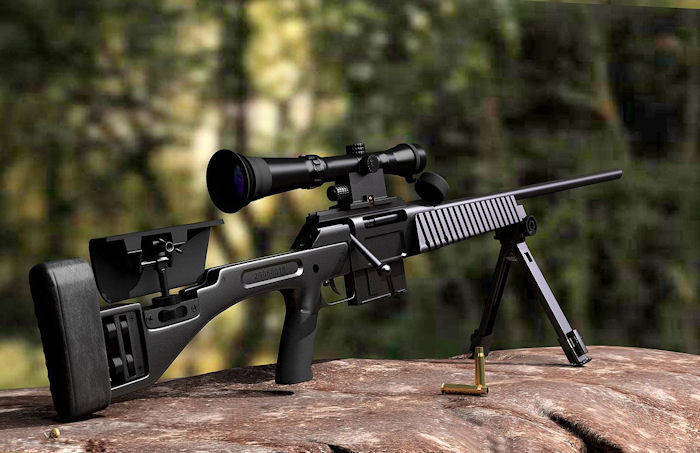 TTX rifle JS 7,62:
cartridge - Soviet 7,62x54R,
total length - 1030 mm
barrel length - 600 mm,
total weight - 5,5 kg
magazine capacity - 5 cartridges,
initial speed of a bullet - 790 m / s,
effective range - 800 m.