British lawyers are preparing a lawsuit against Putin for the downed "Boeing-777"
British lawyers from the law firm "Macew and Partners" dug up the "irrefutable evidence" on the Web, confirming Vladimir Putin's involvement in the Malaysian Boeing-777 catastrophe, and are going to file a lawsuit against him, according to
"Vesti"
with reference to the Sandy Telegraph newspaper.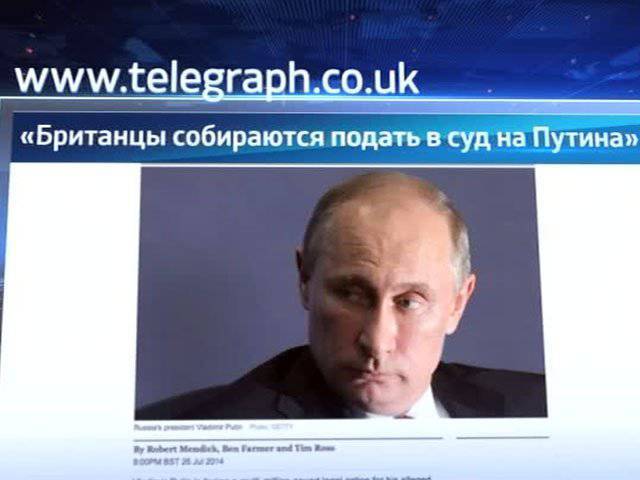 In addition to the president, lawyers blame a group of politicians, as well as representatives of the Russian command. Moreover, there is no evidence, only suspicions and arguments are cited. In particular, lawyers mention the assistance provided to the Russian militia, largely repeating the words of US officials.
"We know that Russia is handing heavy weapons to Ukrainian separatists. And that these separatists are training in Russia and are trained to handle such
weapons
. According to reports in social networks, among them there is a system "Buk". We know that the Malaysian boeing was hit by a rocket launched from the ground. He was shot down in an area controlled by the separatists, in an area in which the Ukrainian air defense was not working at the time. That is why we came to the conclusion that Vladimir Putin and the Russians are guilty of this tragedy, "Josh Ernest, the White House press secretary, said earlier.
Meanwhile, the American television channel CBS News reported, citing a European source involved in the investigation of the crash, that the decoding of the black boxes confirmed the information that the Boeing 777 had been shot down by a rocket.
"She (the rocket) did what it was designed to shoot down planes for," the TV channel reported.
"Lenta.ru"
. It is noted that the recorders confirmed "decompression as a result of a powerful explosion."