Mass desertion in the ranks of the Ukrainian security forces
The hacker group "CyberBerkut" has published e-mails to the colonel of the Ukrainian army, which states that hundreds of soldiers and officers who do not want to kill their fellow citizens in the east of the country are deserting from the ranks of the Armed Forces of Ukraine.
Lifenews
. In addition, the correspondence contains information about the serious losses of the Ukrainian security forces.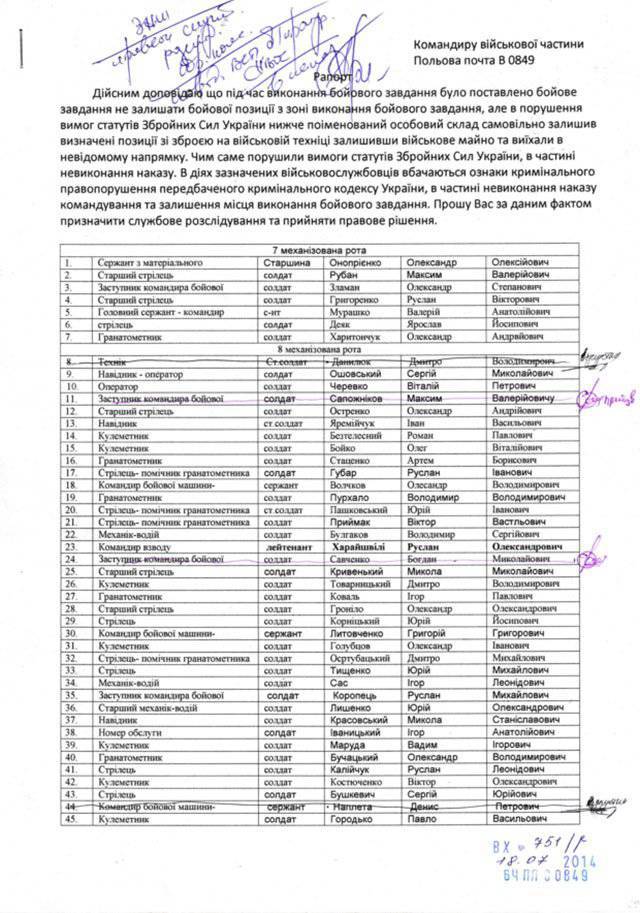 "Now you can see real data on hundreds of deserting soldiers every day. These facts are the most protected secret of the Kiev junta ... The morale of the "defenders" of Ukraine is so low that they throw whole platoons and companies
weapon
and run away from the location of their parts, "writes CyberBerkut.
According to hackers, published documents were obtained as a result of hacking the correspondence of Colonel V.M. Pushenko. In one of them, the commander of the B0849 military unit reported that on July 16 fighting positions in the Amvrosiyivka area left 149 to soldiers and officers of the 3 th mechanized battalion, a company of snipers and a tank battalion.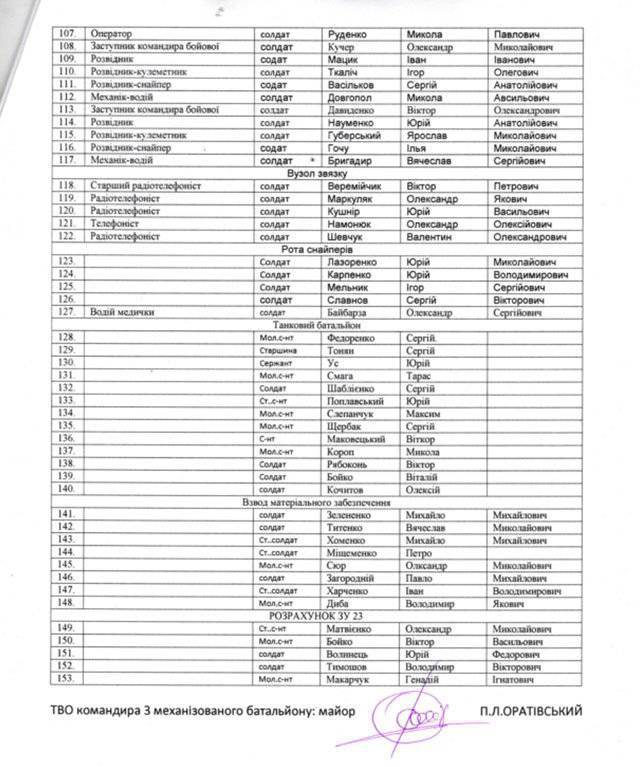 In addition, it is reported that 23 July 32 military personnel left one of the Ukrainian roadblocks, dressed in civilian clothes. Also, hackers have published evidence that the militia often seize the military equipment of the Ukrainian security forces.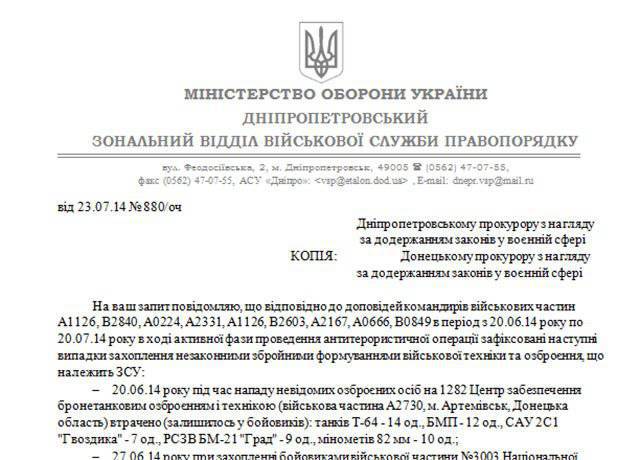 "Between 20.06.14/20.07.14/XNUMX and XNUMX/XNUMX/XNUMX, illegal military units seized the following equipment belonging to the Armed Forces of Ukraine:
Tanks
T-64 - 25 units, armored personnel carrier - 11 units, self-propelled guns "Gvozdika" - 11 units, RSZV BM-21 "Grad" - 12 units, howitzers D-30 - 5 units, mortars 82 mm - 16 units, " from the Vesti document.
It is worth noting that several days ago, the Verkhovna Rada of Ukraine approved a new law providing for the third wave of mobilization. In this regard, the Ukrainian President Petro Poroshenko said that the warring units received or will soon receive new weapons and equipment.
"The one who goes into battle today - including the third wave of mobilization - is already dressed in a new uniform, protected by a bullet-proof vest of the required class of protection. He is dressed, shod, trained and ready to defend Ukraine, "Poroshenko's" Vesti "quotes.