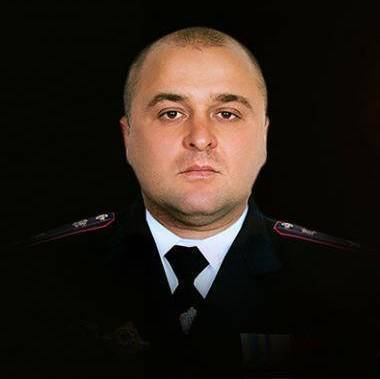 A militia fighter tells about the last minutes of the life of Colonel National Guard Radievsky, who died in the assault of Lysychansk with his unit.
Mortally wounded Radievsky captured defenders Lysychansk.
- Who are you?
- I'm a colonel,
- zazhralis?
- No, I am an officer and earned my rank with honor.
He was wounded in the right kidney with a shot from his back. The militiamen asked him the question of how many fighters he had.
"200," answered Radievsky.
- Where are they?
- They are no longer there.
According to Radievsky 2 / 3, his fighters of the National Guard were destroyed by the militia and 1 / 3 were destroyed by those who sent him to the assault of Lysychansk.
The militia led the death words of the Colonel of the National Guard under.
"We came to save you from the separatists, but we saw that all people here are separatists. But I am a soldier who executes an order "...
Recall that on July 23, during the storming of Lysychansk (LNR), the commander of the National Guard under No. XXUMX of the Central Operational and Territorial Association, Colonel Alexander Radievsky, was killed.
Militants of the punitive battalion "Chernigov" entered the city, confident that the militia completely left the neighborhood Lysychansk. As usual, they began to be photographed against the background of city sights and reported to the management on the successful operation to free an important settlement.
The defense of Lysychansk was managed by a volunteer with the call sign "Leshy". While driving through the city, Radievsky and his subordinates ran into one of the ambushes of militiamen near Titova street. New fascists were shot by automatic fire
weapons
.
"There was such a meat grinder that they threw both dead and wounded soldiers. On the streets, the corpses lie in the open air, "- said a local resident.
In the area of ​​the building Lysychanskogo SBU there is no surviving home.
"This is not even Slavyansk ... this is Chechnya ... mash and ruins," say the townspeople.
Earlier, the President of Ukraine, Petro Poroshenko, on July 15, by his decree, awarded Radievsky with the Order for Courage, 3rd Class.
In the photo, Radievsky and the militants of the Chernigov battalion at the entrance to Lisichansk are still alive ...