Lviv plant took over the production of ultra-light BTR
Ukrainian
news
portal
Today
reports that the Lviv armored plant, which for a long time has been cooperating with foreign customers, has now begun to fulfill orders of the Ministry of Defense of Ukraine.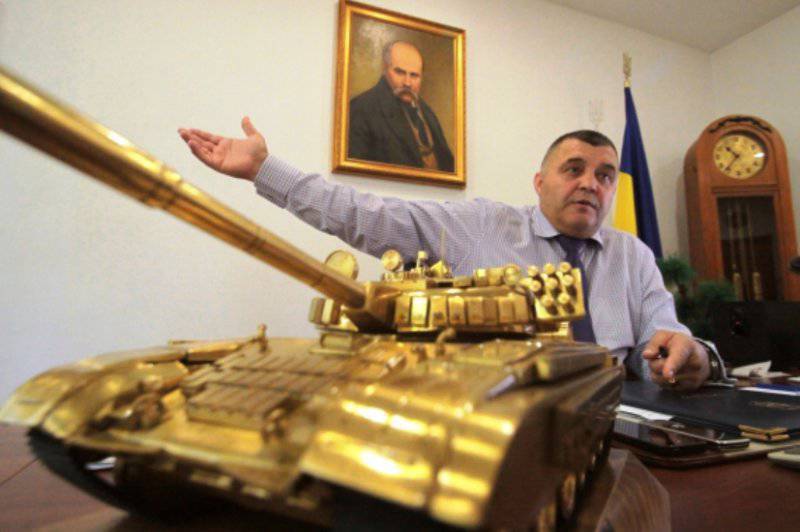 According to the newspaper, the production of light modern Dozor armored personnel carriers, the project of which was developed at the Morozov Kharkiv Bureau, began in the workshops of the enterprise. The first sample will be ready in about a month. In time for the deadline, the factory workers are working on 2-3 shifts. After assembling the machine, a full-scale check at the tankodrome is awaiting.
Work on the "Watch" is combined at the factory with the repair of armored personnel carriers, self-propelled guns and repair and evacuation vehicles. In addition, production workers are mastering "technology for the manufacture of protective screens for armored vehicles."
According to the director of the plant Alexander Ostapets, the company "had to postpone the implementation of the prestigious foreign agreement, because we repair our equipment out of turn. Very soon, two units of BREM-1, four BTR-80 and three
tank
engine. In order not to depend on the Russian manufacturer, Lviv residents independently mastered the technique of manufacturing all the spare parts that go to the tanks. "
One of the engineers, Yuriy Vinar, said that factory repair teams are constantly in the ATO area.
"Our specialists have already conducted six rotations and are preparing for the seventh. In field conditions, it is very difficult to repair old equipment that does not withstand heavy loads, but we manage "
- told Vinar.
The Ukrainian portal reminds that repair of combat vehicles is also being carried out in the Chernihiv region. There, from the beginning of the ATO, almost 700 units of army armored vehicles have been restored.