Ukraine wants to achieve the withdrawal of Russian peacekeepers from Transnistria
The authorities of Ukraine are considering the possibility of denouncing agreements with the Russian Federation, which provide conditions for Russian peacekeepers to be located on the territory of Transnistria in order to achieve their withdrawal from the conflict zone. Reports about it
ITAR-TASS
with reference to a source related to the negotiation process on the Transnistrian conflict.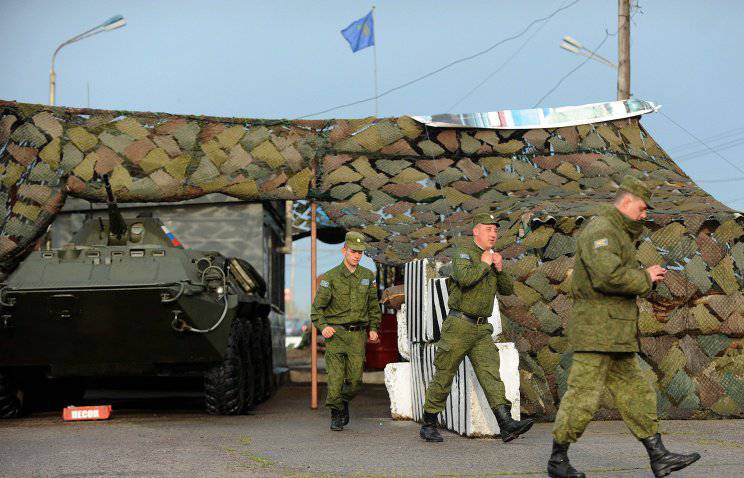 "Having failed in trying to achieve the exclusion of Russia from among the participants of the Black Sea naval operational interaction group (Blackseafor), the Kiev authorities decided to try to take revenge on another track of their anti-Russian policy. Now they intend to seek the withdrawal of Russian peacekeepers from the Pridnestrovskaia Moldavskaia Respublika, "the source said.
According to him, we are talking about the termination of the "agreement on the organization of interstate military transport and settlement for them" and "agreement on the transit through the territory of Ukraine of military units of the Russian Federation temporarily residing in the territory of Moldova."
In addition, he noted that the Ukrainian side is going to take advantage of the precedent when Russia unilaterally denounced 4 agreements with Ukraine on the Black Sea
the fleet
April 2014 year.
"In Kiev, they believe that now they have the necessary legal grounds for similar steps with respect to Moscow," the source said.