Ukrainian national guard: In fact, we are not needed by anyone - we are used as cannon fodder
On the service
YouTube
posted a video with the revelations of a soldier of the Ukrainian National Guard, who told why the conflict in eastern Ukraine was prolonged, and the Ukrainian security forces, despite the numerical superiority, cannot withstand the militia on an equal footing.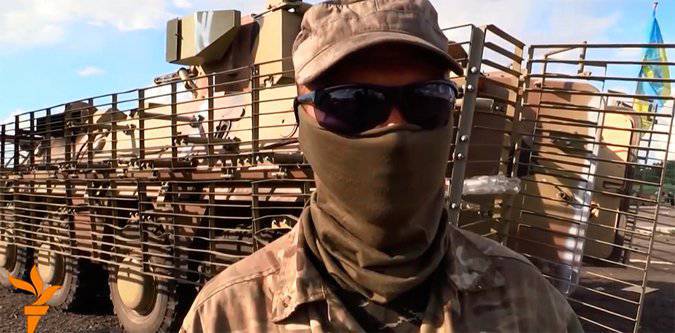 According to the man, the main cause of the plight of the Ukrainian military lies in the complete lack of talent of the ATO command, which does not care about the safety of its own soldiers and does not supply the troops with everything necessary.
"In fact, no one needs us. The best color of the nation that with
weapons
in the hands of can defend the interests of the country, just rushes in order to be destroyed here, "- says the soldier.
"People are not only not saved from negative consequences, but on the contrary, they are being pushed. This war does not stop, is not localized, but is deliberately delayed: two steps forward, three steps back. We play ping-pong - they fire at us, we fire at them, "he adds.
In addition, he asks President of Ukraine Petro Poroshenko to restore order, "if you are a real president and if you are a man of words." Otherwise, "everything will turn around in the opposite direction and go to Kiev."