Situation in occupied Mariupol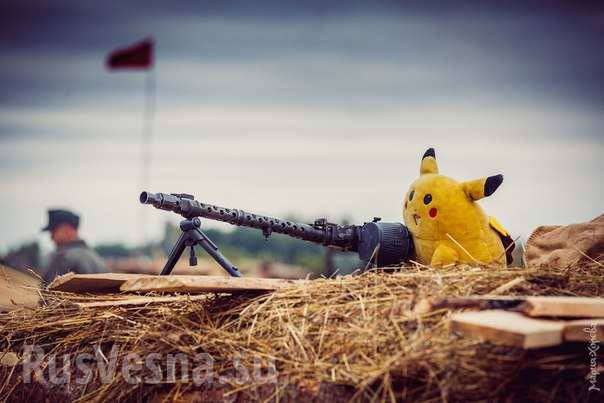 A characteristic note from a local resident about the situation in the largest of the DPR cities occupied by fascists. The author's vocabulary is preserved for complete perception.
1) Regarding mobilization:
It is rumored that for Mariupol they set the bar from 5 to 20 (who says how much) thousand recruits, and in Volodarsky district 2 thousand.
And now the most interesting ...
Everything! ALL my friends, who in the past years served in the army, are going to flee to Russia, or else go to the militia (for they are first on the list for mobilization). That is, no one wants to fight for Usrainushka.
2) I do not know how things are with the local kakly, sympathetic junta. (Thank God, there are no such friends among close friends) But the military registration and enlistment offices didn't turn up.
3) Local metallurgy comes to an end. One factory is bankrupt. The other two are in line, due to the fact that the Avdeevka Coke Chemical Plant bombed Usrainsky National Guard. What will happen next - xs. Without metallurgy, the city will not last long.
4) Kakly rush through the city, wave flags, arrange motor races for usrainushka, draw Usrainsky flags on what is possible.
5) But normal, sensible people do not sleep either - the Usrainian flags painted on poles and other structures are spattered with red paint (as a sign that the flag is in blood).
6) It is noteworthy that in some areas ukropsky flags painted remain spattered with "blood" for weeks, i.e. no one erases them or draws them. What do you think hints that all this is drawn not by the local, but by the "misdirected Cossacks", who have combed the area and painted their scribbles on what is possible.
7) There are many "suddenly missing" people in the city. A lot of ads "Help to find" "Gone and never returned."
8) Block posts - the city is surrounded by Ukropsky checkpoints that do not want to leave the city. Looks like Tarruta very pissing. At the checkpoints there are many usraino-speakers, but there are also Russian-speakers.
9) Recently, a lot of passenger cars with Kuev numbers (AA series) have been noticed. Very strange. Although maybe I'm so paranoid.
10) Very strange "refugees" settled in the city - they sunbathe on the beaches, relax in cafes and clubs, thump, walk, shoot fireworks, have fun, no fear, no concern or alarm, as if they are not refugees, but continue assert "We are from Donetsk / Lugansk". But not all are. A lot of those who came penniless for the soul. So actively help volunteers, organizations and caring residents.