Today, the operator of the Anna-news news agency has been taken prisoner by the Ukrainian military in Donetsk. Along with him, British journalist Graham Phillips, who part-time collaborates with Russia Today TV channel, was captured by security officials. On the night of July 23, he left in the direction of the Donetsk airport and disappeared. This newspaper reports
NEWS
.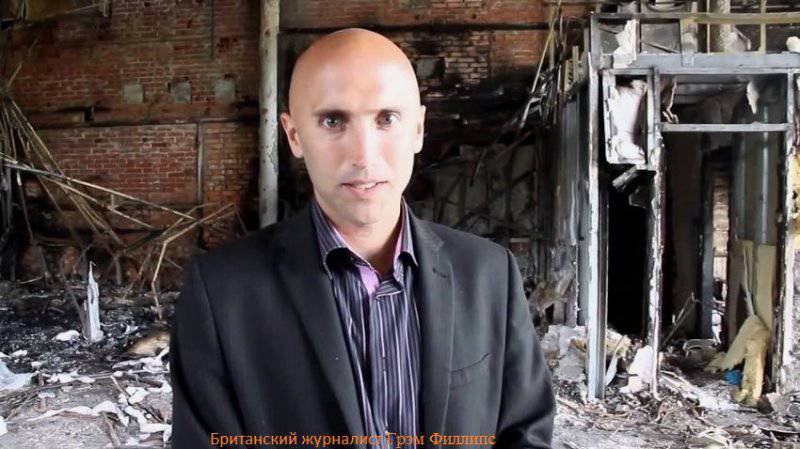 Meanwhile, the representative of "Anna-news" said that their operator Vadim, along with journalists, also went to the airport area. The last time they called up to him the night before, after that he no longer contacted me.
"Together with Vadim three journalists were captured, among them Graeme Phillips, a freelance correspondent for the RT television channel"
reported representative of the news agency.
According to him, at night, the DPR militia attacked the airport.
"The most active actions were about 3: 00. Our cameraman Vadim worked in the heart of the fighting, along with him were the stringers of the channel "Russia Today"
clarified in the agency.
Previously, there were cases when Phillips independently went into the thick of the fighting, despite the fact that colleagues from RT asked him to refuse such risky trips. In May, he still fell into the hands of the security forces and spent their captive 2 of the day.