Atomflot launches Rossita container ship
The multifunctional ship Rossita left the home port of Murmansk and set sail for Said-Guba to fulfill the contract with SevRAO (North-West Center for Radioactive Waste Management), the blog reports
bmpd
with reference to the FSUE "Atomflot".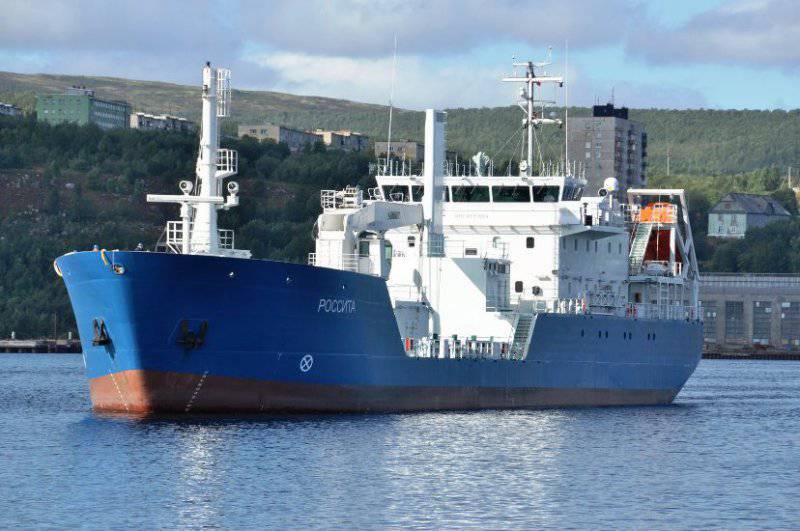 The purpose of the contract is "to export temporary packages with solid radioactive waste from the territory of the SZTS SevRAO by sea transport and place them in storage at Sayda Bay", the report says.
The first deputy general director of Atomflot, Mustafa Kashka, explained that the Serebryanka servicing vessel had previously performed similar operations.
"Now we are starting the operation of the Rossita, specially built for these works"
said Kashka. He added that before this the ship had sailed several times to the sea, but it transported only regular cargo. Now the ship "will be engaged in the removal of SNF and RW from recycled nuclear submarines from the former coastal bases of the Russian Navy in North-West Russia."
The Rossita container ship was commissioned by Atomflot FSUE in 2011. The ship was built in Italy as part of the intergovernmental agreement "On bilateral cooperation on the disposal of Russian nuclear submarines withdrawn from the combat operations of the Russian Navy and the processing of nuclear waste and spent nuclear fuel" concluded in 2003
The money for the construction of Rossita (Russia-Italy), about € 70 million, was allocated by the Italian side as a contribution to the G8 global partnership.
The Rossita is an ice-class vessel, its displacement is 4 thousand tons, intended for the transport of spent nuclear fuel. It has 2 insulated cargo compartments (holds), the total capacity of which is 720 tons. Vessel length - 84 m, width - 14 m, speed - up to 12 nodes.