Ministry of Defense of Ukraine
spread the information that the Ukrainian military entered Severodonetsk. This information was brought to the President of Ukraine Petro Poroshenko by the head of the General Staff of the Armed Forces of the country Viktor Muzhenko.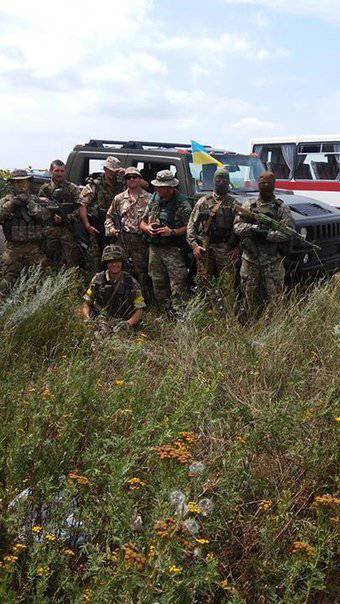 In a popular report, it says that military personnel who are located at roadblocks in the Krasnopartizanska area are provided with all necessary. It is a question of delivering 300 dry rations, as well as 650 liters of drinking water.
This confirms that for a long time several units of the Ukrainian army did not receive either water or food.
The General Staff of Ukraine states that a large number of ammunition for rifle
weapons
and artillery.
TV channel
Russia Today
With reference to representatives of the Luhansk People's Republic, he spread information that says that heavy fighting is taking place in Severodonetsk. The Ukrainian army is leading the offensive in several columns of armored vehicles.
Severodonetsk - 120-thousandth city in the LC, which has a large number of industrial facilities. These are enterprises of the chemical, metallurgical, food industry. The airport is located in 4 kilometers south-east of Severodonetsk.