"Details"
reported that on the night of Tuesday Avdeevka Coke Chemical Plant, located in the town of Avdeevka near Donetsk, was fired upon. According to local residents, a bright glow is standing over the enterprise for several hours already.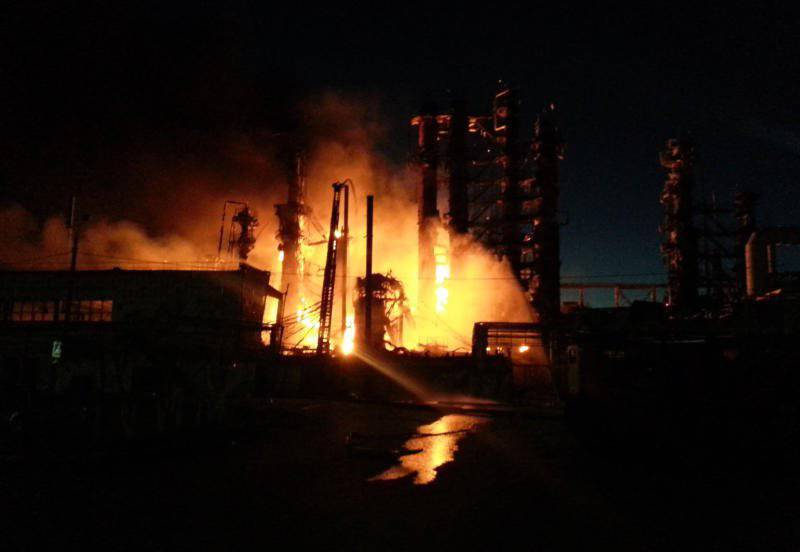 "Under the shelling Avdeevsky coke plant. We already understand that the destruction is serious. The shelling continues. Coke supplies are limited. Now we will stop blast furnaces using the fan method. In the morning we will understand what's next. This is already serious, "said the director of the Mariupol Metallurgical Plant, Yuri Zinchenko.
Avdeevskiy Zavod is the largest coke-chemical plant in Europe and part of the Metinvest industrial group of the oligarch Rinat Akhmetov. Since 18 July, the plant is under the protection of the authorities of the Donetsk People's Republic.