Ukrainian security officials said they did not bombard Lugansk 18-19 July
In the period from 17 to 19 in July, Lugansk was subjected to massive shelling by Ukrainian security forces, which resulted in the death of dozens of civilians. This is stated in a published OSCE report, notes
"RT in Russian"
.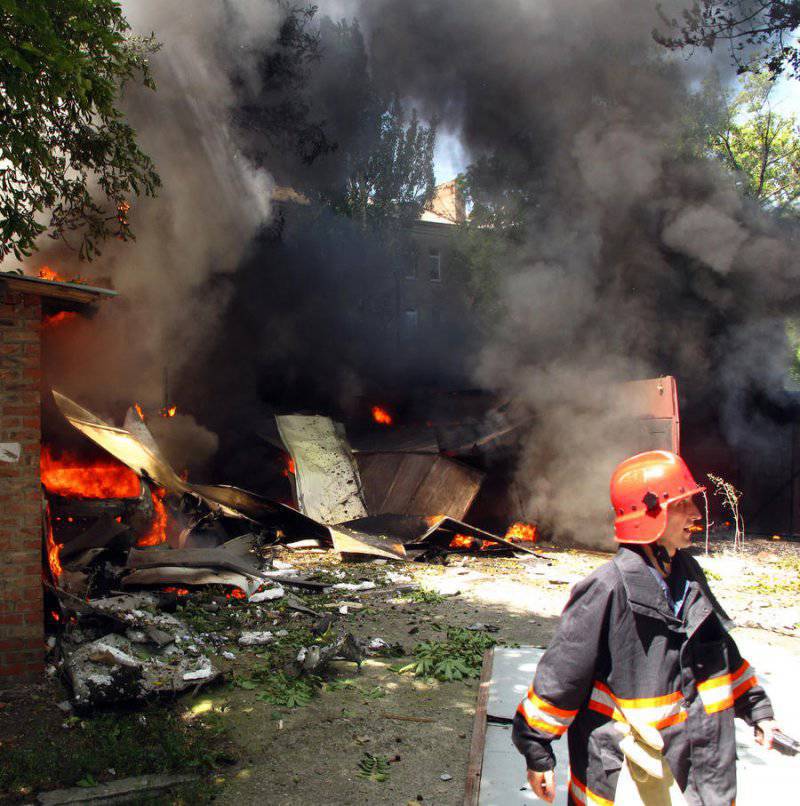 On July 19, the organization's observers visited Lugansk, testifying to the consequences of shelling: destroyed houses, broken windows, blood and body fragments on the pavement. The report also notes that there are no military facilities in the city.
"In a few days, I became convinced that they were bombing exclusively for peaceful purposes — houses, factories, apartments," quoted OSCE spokesman Kai Vittrup
"Vesti"
. "These people have done nothing, they just live here."
In addition, local residents reported that they are afraid to leave the city, as Ukrainian security forces may accuse them of "separatism".
According to the OSCE mission, 17 people died in Lugansk for 18 and 20 in July, and 150 were injured. Previously, the organization reported that 250 people had become victims of shelling in the summer months.
However, as observers note, the Ukrainian authorities have denied their involvement in the shelling of Lugansk.
"The shelling of Lugansk was made on July 18 and 19. The head of the special operation of the Ukrainian authorities in the Luhansk region 20 July denied the participation of Ukrainian troops in the shelling of the city, "the report says.