Voronezh court ruled to send from the Russian Federation a Ukrainian journalist who told about the case of the pilot Savchenko
The Voronezh District Court has finished considering the administrative case on the expulsion of the Ukrainian journalist Yevgeny Agarkov from the Russian Federation, reports
Interfax
.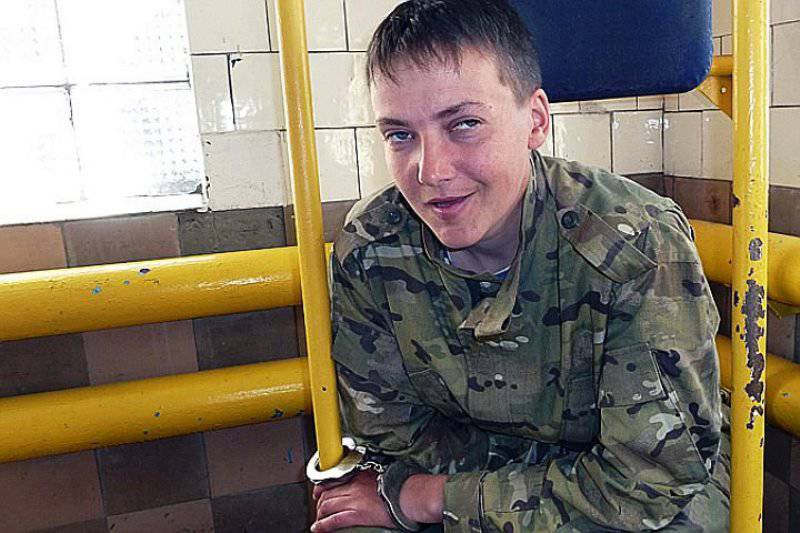 The court found that "the correspondent of the special
News
the Ukrainian television channel Studio 1 + 1, which covered the case of the Ukrainian aviator Nadezhda Savchenko in Voronezh, worked in Russia without an appropriate work permit. "
Evgeny Agarkov was detained by officers of the FMS. The administrative proceedings under Art. 18.10 Administrative Code ("Illegal foreign labor or stateless person to work in the Russian Federation"). The court considered the case and imposed administrative punishment on Agarkov "in the form of a fine in the amount of 2 thousand rubles with his forced expulsion from Russia".
The representative of the Federal Migration Service told the agency that the journalist is currently located in a temporary detention center located in the Pavlovsk district of the Voronezh region, along with other foreign nationals. The interviewee noted that the detainee has the right to appeal the court decision within 10 days.
Recall Nadezhda Savchenko fought in the south-east of Ukraine as part of the battalion "Aydar". In June, she was captured by the militia near the town of Happiness (Lugansk region). Then her trail is lost, but on July 8 a woman ends up in the Voronezh SIZO. Investigators said that Savchenko crossed the border under the guise of a refugee without documents. In the course of the identification, it turned out that she was being held as a suspect in the case of the murder of Russian journalists Anton Voloshin and Igor Korneluk. 9 July Savchenko charged. The pilot will be in custody until August 30.