New head high-speed patrol boat "Karaganda"
According to the
of the Center for Strategy and Technology Analysis Blog
, 11 July "Ural plant" Zenith "in Kazakhstan launched the head high-speed patrol boat" Karaganda "of the 0210 project, which is intended for the Kazakhstan State Border Service. By the end of July, the boat will arrive on the Caspian Sea along the Ural River for the passage of factory mooring, running and receiving tests. The construction of the headboat has been carried out at the plant since the beginning of 2013.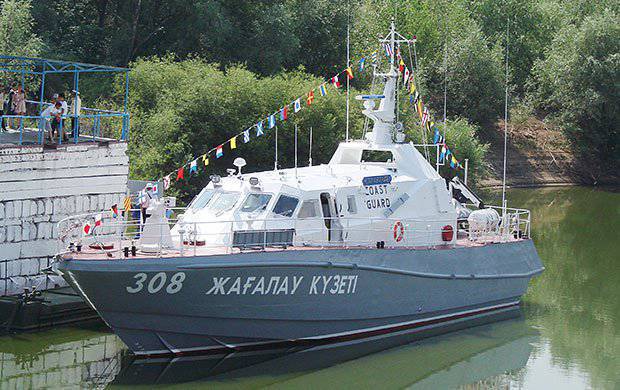 The alleged developer of the new 0210 project is Almaz Central Maritime Design Bureau in St. Petersburg. The displacement of the boat "Karaganda" is 62 tons, length - 27.2 m, width - 6.62 m. The power of a diesel power plant with 2 jet propulsion is enough to develop speed to 50 nodes. The autonomous navigation duration of the boat is 5-7 days. Up to 600 miles. The crew of 15 people. The boat is equipped with a tank remote-controlled installation with an 12.7-mm machine gun.
The Karaganda is the 22 military boat that was built at the Zenith plant. In the near future, the company will launch another launch of the 0210 project for the border guard service of Kazakhstan. Earlier it was reported that the total 7 will be built such boats.
http://bmpd.livejournal.com/