Director General of the MiG corporation Sergey Korotkov believes that the supply of the latest MiG-35 multi-role fighters to the Russian Air Force will serve as an additional incentive for the purchase of this vehicle by foreign partners, reports
Interfax-AVN
.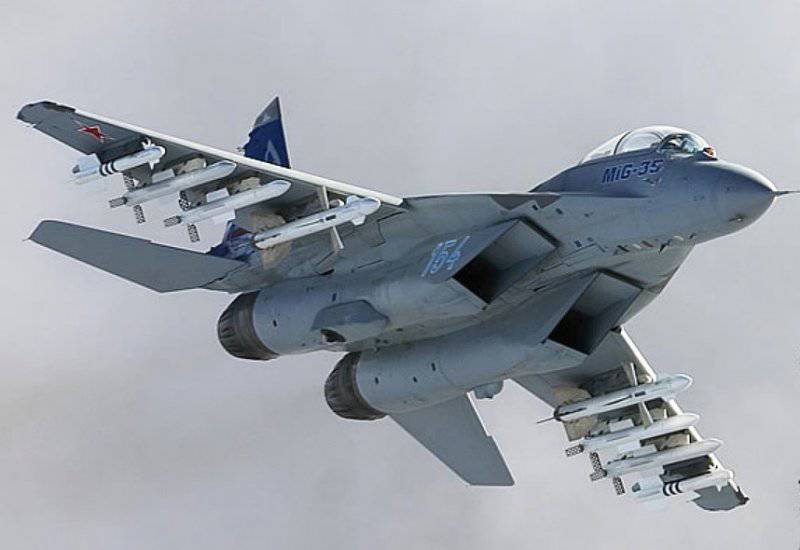 "The purchase of MiG-35 is envisaged in the armament program, and we have no doubt that in the near future this fighter will begin to enter service with the Russian Air Force. Naturally, this will be an additional impetus for the promotion of the MiG-35 on the world market. "
Korotkov announced at the Farnborough 2014 air show near London.
He noted that the market for such aircraft is always in demand, so it is quite a solid niche.
"Take the same Kazakhstan. The pilots who flew the MiG-35, enthusiastically talking about the plane. This year, in Kazakhstan and at the exhibition "Kadex-XNumx" in Astana, we have already taken out seven Kazakh pilots. All of them highly appreciate the flight-technical and combat capabilities of our fighter, would like to fly it. But at the same time they say, and when the Ministry of Defense of the Russian Federation buys this plane, then it would be much easier for us to get it. "
told the CEO.
He recalled that all the necessary documentation for the supply of MiGs to the Russian Air Force had been handed over to the Ministry of Defense in May 2013.
"All the requirements that had to be fulfilled in the framework of the procedure that the Ministry of Defense stipulates, we have fulfilled, the documents have passed. We are waiting for a decision "
noted Korotkov.
According to him, it's too early to talk about the timing of signing the contract.
"There are procedural issues that do not depend on us. The rules for all are the same. You just have to go through this procedure. It is, unfortunately, long, as it is associated with the approval of a program of armaments, state defense order "
said the head of the corporation.
It should be noted that the Defense Ministry is offering a completely new machine, which is not analogous to the prototype MiG-35, which participated in the Indian tender.
The publication indicates that the MiG-35 belongs to the generation of aircraft 4 ++ and "is designed to gain superiority in air combat and deliver effective strikes with high precision
weapons
on land and sea targets, without entering the enemy's air defense zone. "
A unique component of the machine is the onboard radar "Zhuk-AE", which has an active phased array antenna. The station allows you to lead to 30 targets and simultaneously attack 6 of them.
The fighter cockpit is equipped with LCD displays and a display system located on the windshield. It is fully adapted to work at night.