"Russia's Arms"
reports that the Air Force of the Russian Federation is going to return to the multi-purpose amphibious aircraft A-40 "Albatross". The project of the car, which was supposed to replace the Be-12, froze after the collapse of the USSR. According to the former commander-in-chief of the Russian Air Force, Vladimir Mikhailov, the aircraft is currently undergoing modernization.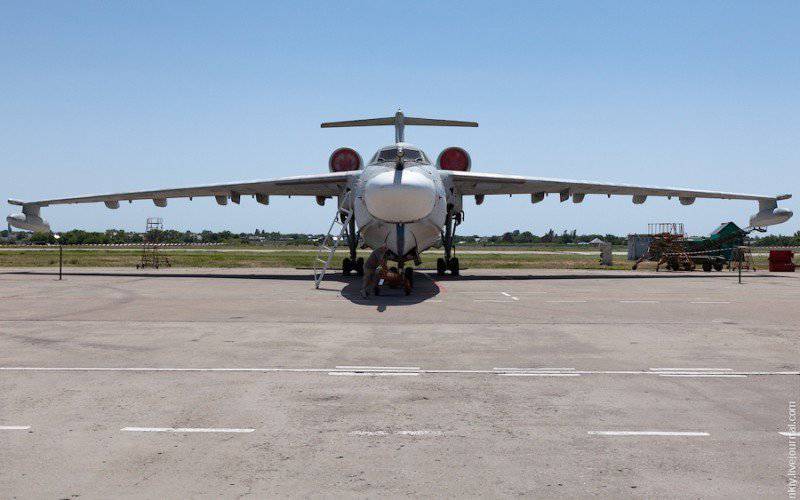 "Now we are going back to it. Previously, the car was quite expensive and we didn't really need it. Now, given the aggravation of the situation, A-40 is necessary. It stands and is under development. Now it is changing old equipment, "said Mikhailov.
Development of the original amphibian A-40 "Albatross" (Be-42), which began in the year 1983 in TANTK them. Gm Beriev, led by chief designer A. K. Konstantinov. A-40 was supposed to replace the Be-1960 flying boat, the Seagull, created in 12.
First of all, this is an anti-submarine defense aircraft, however, the designers laid in the draft decision, which turned it into a multi-purpose vehicle capable of conducting search and rescue operations and carrying out passenger and cargo transportation. A fire protection option was also provided.
The first time "Albatross" lifted into the air the crew of the test pilot E.A. Lakhmostova in December 1986. It is worth noting that during the factory tests of the prototype of the aircraft 126 world records were set.
The international presentation of the car was held at the Le Bourget Air Show, where she received the honorary title of "Miss Paris-91".