President of the so-called Ukraine Petro Poroshenko said that in the zone of the fall of "Boeing" it is necessary to establish full security. How, according to Poroshenko, to do this? But how: you need to send to the Donbass (hereinafter - quote)
UN civilian police mission
. These words Poroshenko expressed in a telephone conversation with his soul mate - Australian Prime Minister Tony Abbott. Information about this conversation is presented at
website of the President of Ukraine
:
President of Ukraine Petro Poroshenko thanked Australian Prime Minister Tony Abbott for initiating the issue of adopting a resolution of the UN Security Council and sending a UN Civilian Police Mission to Ukraine. He noted that in the event of a quick decision by the Security Council, the Mission will be able to significantly assist in ensuring an international investigation into the circumstances of the MNXNX crash, including access of international experts to the crash site.
A new combination of words in world practice: "civilian police mission." Is this from the "peaceful military" series? ..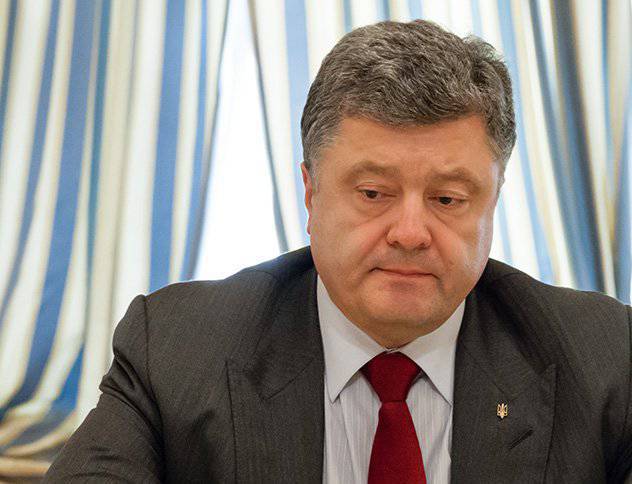 Poroshenko said that such a mission is needed to influence the "terrorists" (militias - comment "IN".) It turns out that the militia are engaged only in that they are not allowed to investigate the circumstances of the disaster. Translated from Poroshenkovsky to the human: the militia prevent Kiev from doing everything to collect the final fabricated "evidence" of the accusation of Russia in striking Boeing.
This conversation reveals the possible causes of a strike on a passenger liner by Ukrainian air defense systems: to introduce "international peacekeepers" to the Donbass - those who, at the time, were ordered by the United States to "pacify" Yugoslavia, Iraq and other states.
I talked that night on the phone Poroshenko and with the Dutch Prime Minister Rutte. The Dutch Prime Minister, distracted from the pressing problems of sexual minorities, announced:
In the Netherlands, all the channels widely showed how Ukrainians honored the memory of the victims, and the sea of ​​flowers and candles that they brought to the Embassy in Kiev. These hard times brought our peoples closer together.