Serbian MLRS LRSVM
From 28 June to 1 July 2011, the fifth international military-industrial exhibition Partner 2011 took place in Belgrade (Serbia). Despite the declared "international" character, the exhibition was actually a local showcase of the Serbian military industry, led by the unification of Yugoimport-SDPR.
In general, not too many new weapons developments were presented at the exhibition - most of the exposition was well known from previous exhibitions and advertisements of Yugoimport-SDPR and Serbian developers.
Among the new systems, the modular MLRS LRSVM (Lanser Raketa Samohodni Višecevni Modularni) developed by the Military Technical Institute in Belgrade was demonstrated in its natural form. It was previously developed on the Lanser theme.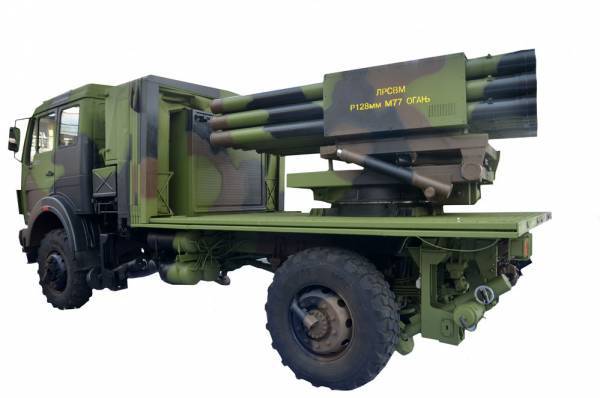 LRSVM (c) www.mycity-military.com
MLRS LRSVM is able to use quick-changeable modular packages with 128-mm "short" MLRS "Plamen" M63 missiles (version A with a maximum range of up to 8,6 km and option D with a range to 12,6 km), 128-mm "long" RSZO missiles " Ogan "M77 (with a range of up to 22,6 km), 122-mm MLRS BM-21 missiles (including new long-range Serbian development with a range of up to 35 km) and 107-mm missiles. The system contains two packages of rockets (16 in the module with the M63 missiles and 12 in the module with the M77 missiles). At the exhibition was presented a system with two fire modules with 128-mm missiles MLRS "Ogan" M77. The chassis of the Serbian car FAP 1118 with the wheel formula 4х4, the installation has an awning masking. Placement on other chassis, including armored is possible.
MLRS used in conjunction with modern fire control system.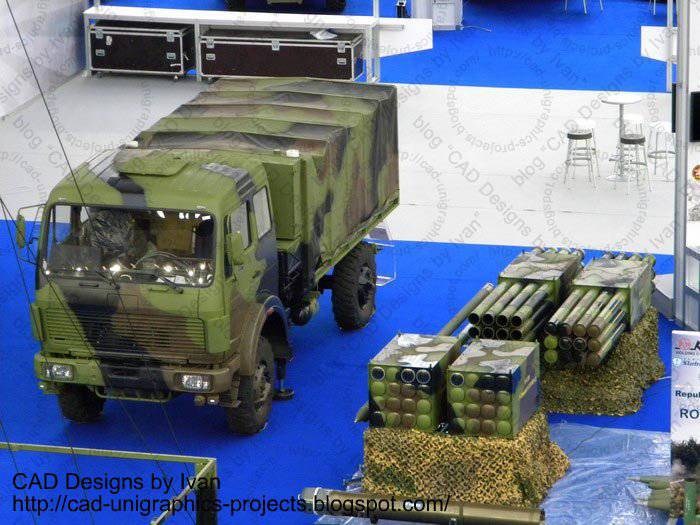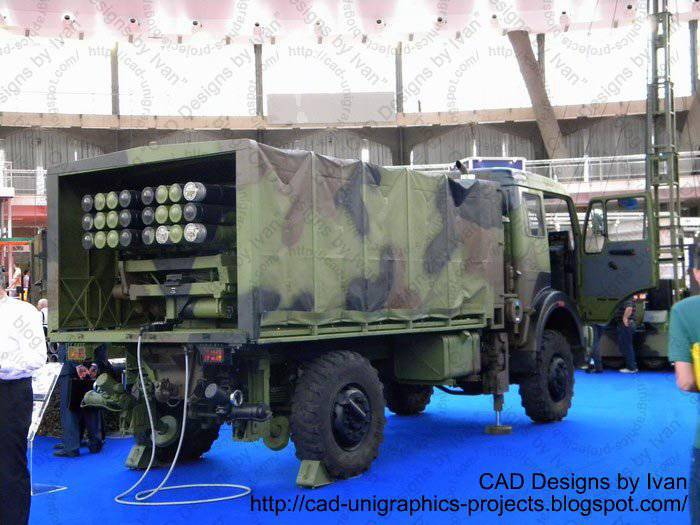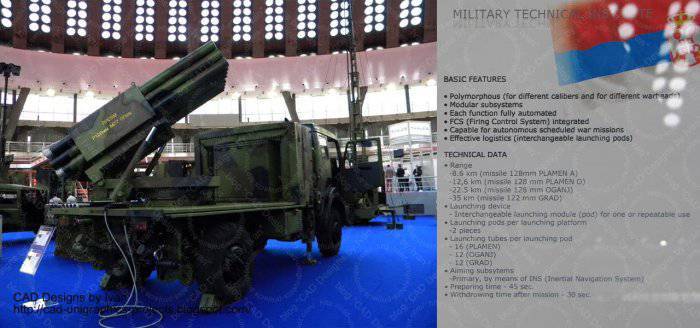 LRSVM (c) cad-unigraphics-projects.blogspot.com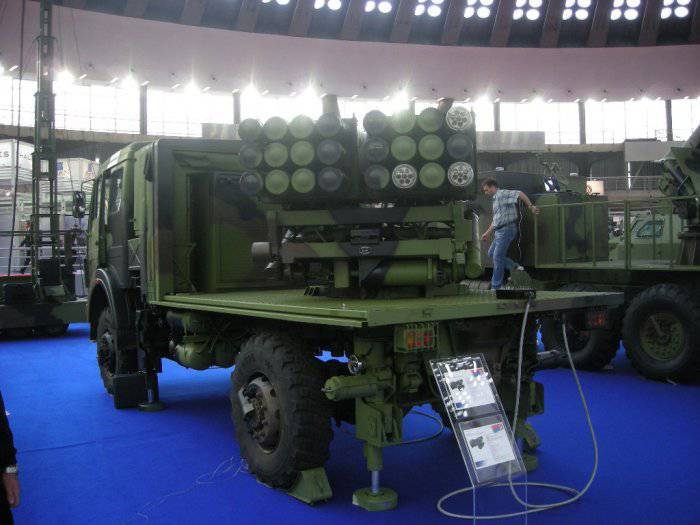 (c) www.mycity-military.com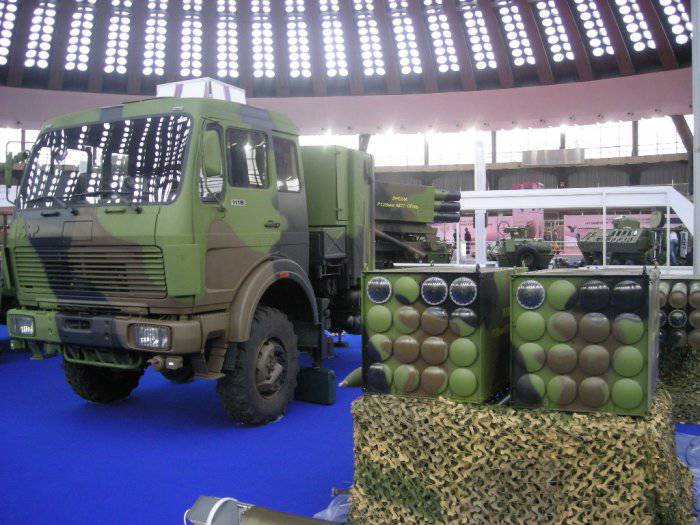 Design image of the MLRS LRSVM variant on the Serbian wheeled armored SOKO chassis: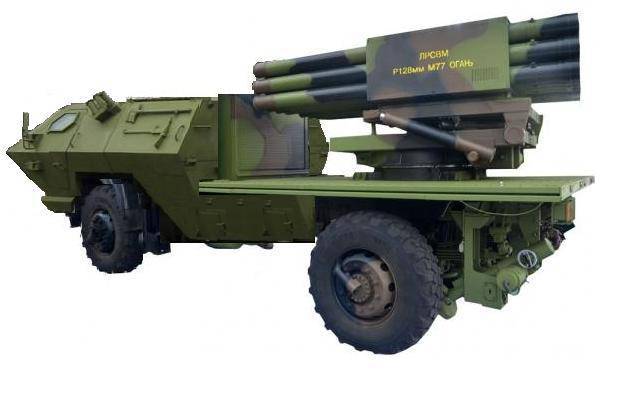 (c) www.mycity-military.com
Designed for the UAE 107-mm version of the LRSVM, mounted on the chassis of the car Nimr with wheel formula 6х6: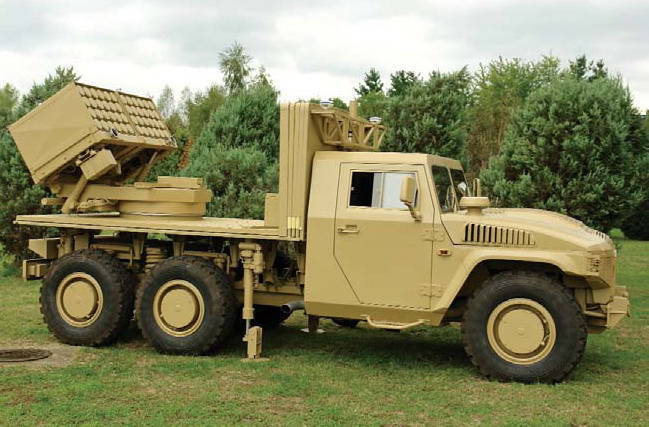 (c) www.mycity-military.com
Ctrl Enter
Noticed a mistake Highlight text and press. Ctrl + Enter