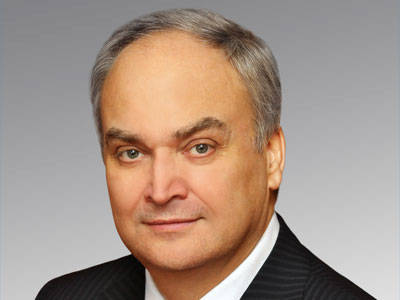 On the eve of the Deputy Minister of Defense Anatoly Antonov made a proposal in relation to Kiev. This proposal addresses the need to answer 10 questions that have been formulated by the main defense department of the Russian Federation. We present these questions, called Anatoly Antonov simple (on materials "
Vesti-24
"):
1. The authorities of Ukraine identified the perpetrators of the tragedy instantly. Of course, in their opinion, this is the militia. What is the basis of these findings?

2. Can official Kiev give all the details of the use of the Buk systems in the area of ​​hostilities, and most importantly: why are these systems deployed there, if the militias do not have airplanes?

3. What are the reasons for the inaction of the Ukrainian authorities to form an international commission, and when will this international commission take action? This is waiting for the entire international community.

4. Are the representatives of the Ukrainian Armed Forces ready to submit to the international experts documents on the registration of air-to-air and ground-to-air missiles in SAM missiles?

5. Will the data of objective control on the movement of aircraft of the Ukrainian Air Force on the day of the tragedy be presented to the international commission?

6. Why did the Ukrainian dispatchers allowed the aircraft to deviate to the north, in the direction of the zone of the so-called anti-terrorist operation, which is conducted by official Kiev against the people of the south-east of their country?

7. Why was the airspace above the combat zone not completely closed to civilian aircraft? Especially since in this area there was no solid field of radar navigation aids?

8. Can the official Kiev today comment on the message in social networks allegedly from a Spanish dispatcher working in Ukraine that two military Ukrainian planes accompanied a "Boeing" shot down over the territory of Ukraine?

9. Why did the Security Service of Ukraine start working with the records of negotiations between Ukrainian dispatchers and the crew of the Boeing and with the data of Ukrainian radars without international representatives?

10. How were the lessons of the previous similar catastrophe of the Russian Tu-154 in 2001 over the Black Sea taken into account? Then, the leadership of Ukraine, until the last minute, denied the involvement of the Armed Forces of Ukraine in this tragedy, and only after we presented irrefutable facts, we proved who the real culprit of that tragedy was.
In Kiev, they have already announced that they are not going to answer questions from a representative of a foreign ministry of defense. Do I need to understand that when Kiev answers the questions of American military officials and politicians, he does not consider them foreign?