State Department spokesman Jen Psaki, referring to the United States Permanent Representative to the United Nations Samantha Power (in Russia she was already dubbed "energy Samantha"), said that Washington has some facts that indicate the involvement of militias in the attack on the Malaysian Boeing 777. At the same time psaki announced that Washington does not intend to publicize these facts. Reports about it
RIA News
.
Ms. Psaki's well-known opponent, journalist Matthew Lee, asked the official representative of the State Department what these facts are. And when psaki refused to concretize, Matt Lee said: are they not such "evidences", which at one time were presented by the American side in the UN Security Council. Lee clearly hinted at the famous
history
with a "Powell test tube", the waving of which served as a pretext for invading Iraq. Subsequently (for the test tube case) it turned out that anthrax spores for
weapons
mass destruction allegedly from the hangars of Saddam Hussein (that's how the contents of the test tube were presented by then US Secretary of State Colin Powell) turned out to be an ordinary washing powder.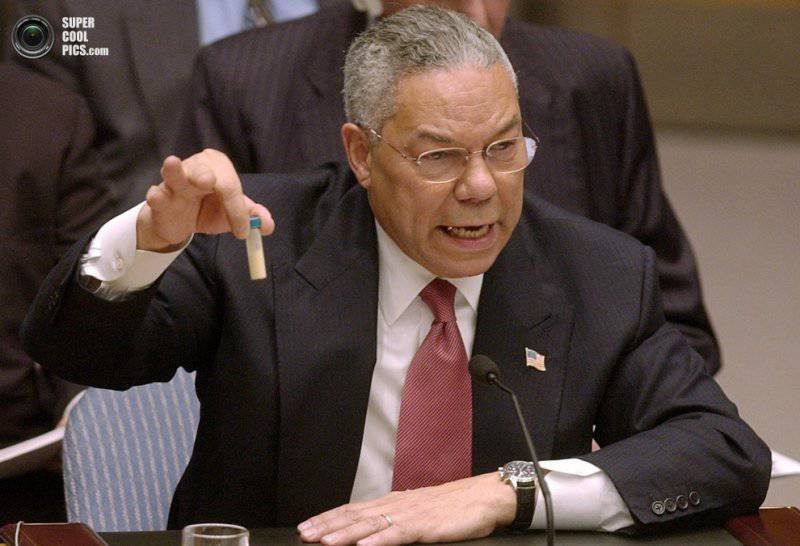 It was Powell's test-tube that for many years became the symbol of all American "evidence" of encroachment on democracy. What kind of "tube" this time preparing the State Department?