Reaction to accusations by the Australian Prime Minister of the Russian side of involvement in the attack on the Boeing 777
One of the most "informed" about the causes of the crash of "Boeing-777" in the sky over the territory of Ukraine (and Kiev considers this territory Ukrainian) was Australian Prime Minister Tony Abbott. This politician made a public statement, which contained the words that the "Boeing", coming from Amsterdam to Kuala Lumpur, was shot down (quote) "by pro-Russian terrorists who create terrible things."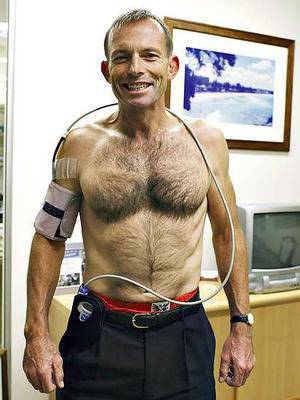 Mr. Abbott was responded to such statements by the Russian Foreign Ministry. From the publication of the application for
Russian Ministry of Foreign Affairs website
:
Without bothering with evidence and operating only speculation, Mr. T. Abbott even before the start of the investigation, appointed the perpetrators of the incident. According to him, they were "rebels supported by Russia" and the "Russian side". At the same time, the government of the Russian Federation was required to ensure "full cooperation in the investigation" of the circumstances of the death of a civilian aircraft. We consider Mr. T. Abbott's statements unacceptable. It is, at least, puzzled that they are allowed by the head of the country, who so likes to emphasize their commitment to the principle of impartial and fair justice.
And this is how Igor Korotchenko, the chief editor of the National Defense magazine, responded to Russia's accusations of involvement in the attack on Boeing 777 in his microblog Twitter:
Gnawed kenguryatiny or was bitten by a rabid dog dingo? Australian Prime Minister Tony Abbott is looking for traces of a Russian missile that shot down a Boeing.
No, no one Abbott bit. Everything is much simpler: Abbott, like most of the representatives of the current Australian political elites, most likely belongs to the number of descendants of British convicts who were referred to a distant continent away from the eyes of Their Majesties. They are still on the London "ration" ... And the gene essence is difficult to hide even centuries later.