The head of Chechnya, Ramzan Kadyrov, presented evidence of the death of militant leader Doku Umarov. Kadyrov laid out in
Instagram
photos of the corpse of Umarov. Back in the past (2013), the head of the Chechen Republic made statements that Umarov was destroyed, but at that time not all believed Kadyrov.
Ramzan Kadyrov writes on his page:
I previously stated that Doku Umarov was destroyed during a special operation. But representatives of various law enforcement agencies and the media were quick to question this information. They said that there is no corpse. We had irrefutable evidence of its destruction. Later, the fact of death was officially recognized. Now for those who would like to believe that this rat is still alive, we can show it after death.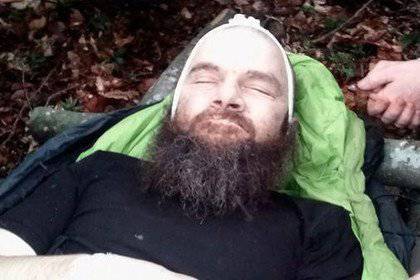 Kadyrov added that Umarov found his refuge where he sought him.
Ramzan Kadyrov:
And Umarovs, Basayevs, Khattabs will never appear in Chechnya. For this we have will, strength, unity, and cohesion.
Recall that in April of this year, the head of the FSB, Vladimir Bortnikov, stated that the operation to destroy Doku Umarov was carried out at the end of 2013. Bortnikov then added that the evidence of the success of the operation will be presented after the observance of some special norms.