There are no Rosoboronexport companies among the Russian enterprises that have fallen under the latest US sanctions. It was with her that the Pentagon signed a contract for the supply of X-NUMX helicopters Mi-88 for the Afghan army. However, the senators recently drafted a bill banning the US Department of Defense to continue cooperation with Rosoboronexport on the pretext that the company supplies
weapons
Syrian government. Reports about it
ITAR-TASS
.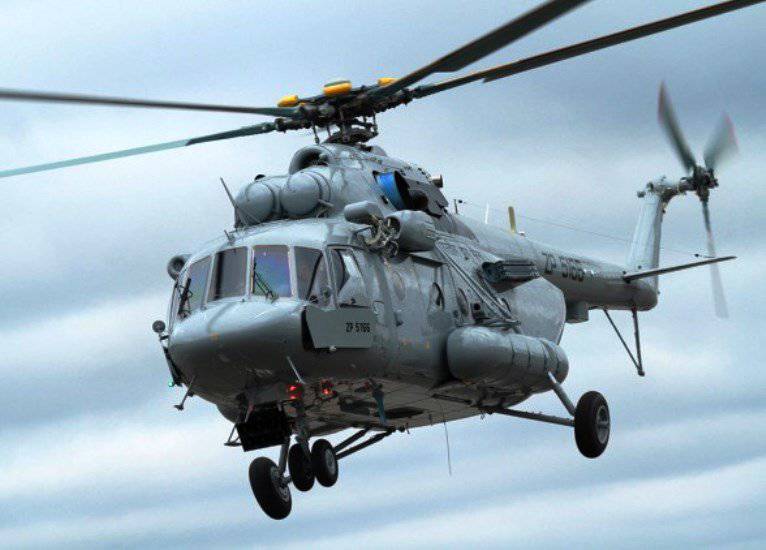 The general of the marines, commander of the International Forces in Afghanistan, Joseph Dunford, who was present at the Senate hearings, said that a ban on defense deals with a Russian company would be "catastrophic" for America in ensuring security in Afghanistan.
"The reason why I used the word" catastrophic ", which I think is not a hyperbole, is that Afghans will not be able to get Mi-17, this will seriously impair their ability to fight the enemy"
said the dunford.
According to him, the calculations of the Pentagon to leave in Afghanistan by the end of this year, only 9,8 thousand troops as support forces are based, including on the assumption that Afghans will be able to independently ensure both their security and the security of the rest of the American contingent in the country.
"Without the operational capabilities of the Mi-17, the Afghan forces will not be able to successfully ensure security and stability in their country and will not become a reliable partner in the fight against terrorism"
stressed the general.
He also said that the weakening of the Afghan forces would inevitably affect the security of those American soldiers who remain in the contingent after 2014.
"This will pose a threat to young Americans in 2015 and in the years to come."
summed up the Dunford.
In contrast to Rosoboronexport, the Kalashnikov concern was immediately put on the black list of sanctions. On Thursday, July 17, the concern's representatives acknowledged that they were depriving them of a rather important market for civilian weapons. According to them, "Kalashnikov" in the United States is in great demand, "pre-order for civilian products is three times the annual supply".
"Thus, US government sanctions imposed on Kalashnikov are contrary to the interests of American consumers."
noted in the concern.
RWC Group LLC controls the sales of Russian automats in the USA. Her representative to the question of the correspondent of RIA
News
I couldn't answer anything intelligible about how the sanctions will affect the company's business.
The "omniscient" Jen Psaki could not explain anything either. She said that the State Department "takes into account the interests of American business and consumers," but she personally does not know anything about the impact on them of sanctions "at this level of detail."