Ukrainian security forces have put another city of New Russia on the bloody map of the punitive operation. This time, shelling and attacks by multiple rocket launchers are conducted in Severodonetsk. It is a city with a population of more than 100 thousand people, located a few kilometers from Lysychansk and Rubezhnoye.
In his repertoire ukroSMI. Agency
UNN
It came out with a material in which it is said that these "terrorists" (militia) fired at residential neighborhoods and schools of the city of Severodonetsk from Gradov and howitzers.
After some time, the same Ukrainian publications came out with materials in which there is no word about the use of the Grad systems, but there is "information" about shooting from an automatic grenade launcher. Yes ... the militia firing into themselves, while also attacking the residential areas of Severodonetsk. And the Ukrainian army only looks at it from the side and collects daisies ...
Locals say that several ammunition exploded in residential areas of the city, hitting the building of kindergarten №37 and school №16.
Adding Lies to Homespace, Agency
UNIAN
writes that the SBU detained two Russians who allegedly were spotters of the Buk complex. This cites Mr. Nalyvaychenko:
For the crew of the "Buk" terrorists did not have enough fire spotters. Two citizens of Russia were detained by border guards and the Security Service of Ukraine on one of the sections of the Ukrainian-Russian border in the Donetsk region. Both have Russian passports, and one of them even thought of coming with a military ID, which marked his military profession - a spotter of fire.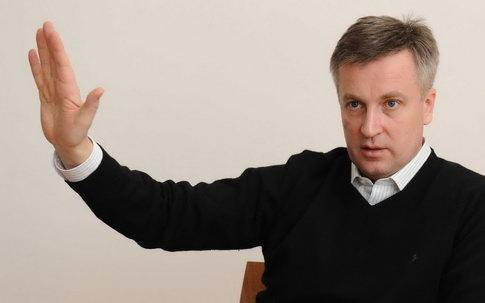 And after all, such crazy statements about Russian "spotters" with passports and military tickets (well, that at least not in the red star's Budenovka) are believed by Ukrainian readers ...