Olga Tuhanina: Ukraine is no more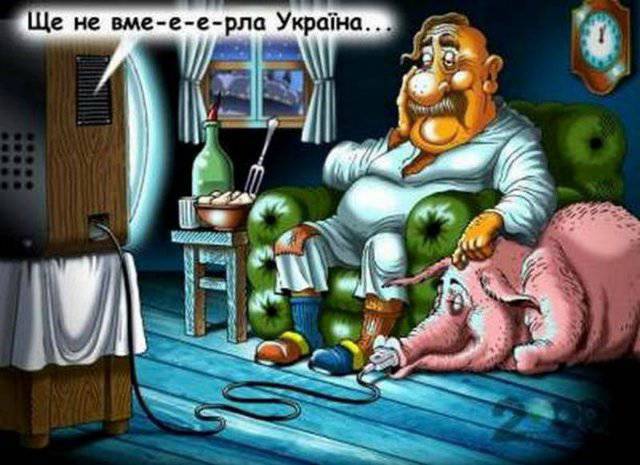 Heroes not glory? And in the snout you do not want? Enemies poplyashut friends will rejoice. However, it is an ordinary holiday of disobedience. Anything but a state. Imagine? He is not here. It is dead. There is no. Vacuum.
Although the controversy with our non-brethren in the expanses of the World Wide Web has almost withered, leaving only the place of mutual insults, from what ordinary Ukrainian users say, it seems that they absolutely do not understand what is happening under their nose. Trying to cling to any comparison that seems successful to them ("but you are in Chechnya," "but Israel and Palestine," "we protect Europe from hordes as we once saved it from fascism"), people will not understand simple fact: no Ukraine exists anymore. They no longer have a state.
In such a misunderstanding, the main root of the problems. People look around themselves somewhere in Kiev and think that nothing, in general, has happened. No bombs are falling on their heads, young people are walking, shops are working, vehicles are walking, the president is selected. Only some troublemakers in the East spoil the blissful picture of the European choice. To finish the troublemaker, to build a wall on the border with Russia, and in general come good health.
In some ways they are right. The land under their feet has not gone away. Neighbors, out, in the morning greet. There is no state. What is a state? His own hands can not touch.
And the state is the very social contract embodied in both public and private regulations. A complex system of institutions, including, of course, the famous apparatus of violence, acting strictly within certain limits and according to certain rules.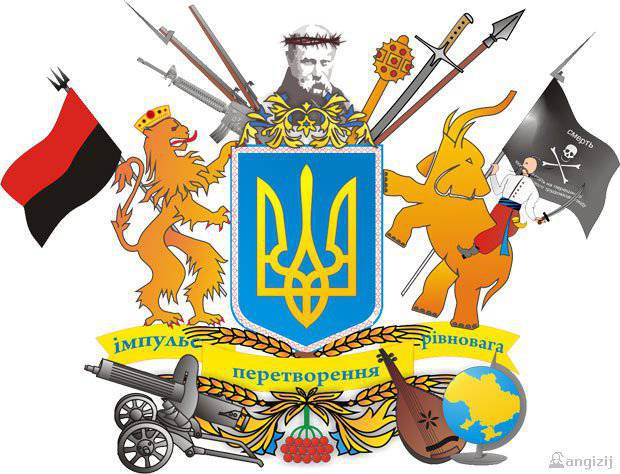 Rome, for example, has not gone anywhere. You can go see the Colosseum. But the Roman Empire has not existed for a long time. Italians may consider themselves heirs, but they live in a completely different state, which
historical
by standards without a year a week - took shape only at the end of the 19th century.
Ukrainians themselves proudly say that a revolution has taken place in their country. But the revolution is just breaking the state. Destroys it to the ground. The constitution turns into empty paper. And if the basic law is on its side, then all the others burn with it.
From the state machine, from the whole complex of tedious and bureaucratic procedures, nothing remains. Why follow the procedure? Let's do it the way we want: let's set up extra deputies from the Rada, put on the constitution, on the regulations, on everything. We will be guided in everyday life by a revolutionary sense of justice and five slogans.
Heroes not glory? And in the snout you do not want? Enemies poplyashut friends will rejoice. However, it is an ordinary holiday of disobedience. Anything but a state. Imagine? He is not here. It is dead. There is no. Neither fascist nor Nazi. Vacuum.
Our president tried to explain this to the Ukrainians in a very mild form. He directly said that we need appropriate procedures that would allow to restart the social contract. Constituent Assembly, referendum, adoption of a new constitution, simultaneous elections of all elected bodies. Tedious job.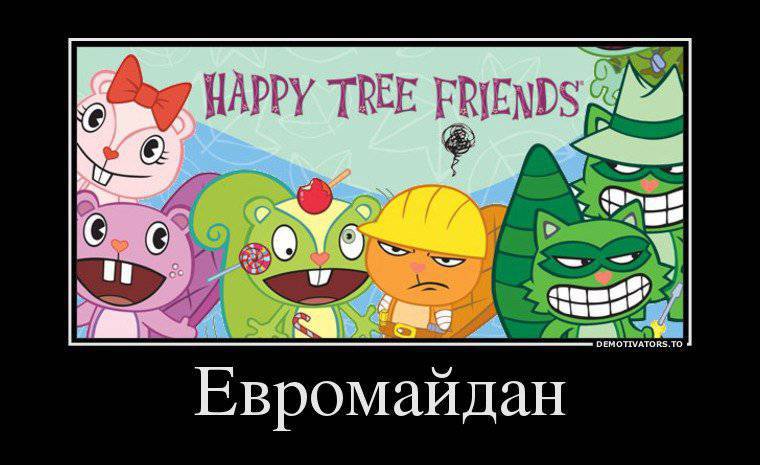 However, in order to perceive all this, we need an appropriate conceptual apparatus. Ukrainian elite simply does not have it. About citizens and say nothing. Therefore, they constantly utter some words, and only soap bubbles fly out of their mouths.
Words mean nothing. Terrorists, separatists - Bob, Bob. What can be separatists in the territory in which there is no state? From what they fall away? This Chechens were separatists. And in the legal desert there can be no separatism. Exclusively the right of the strong.
Therefore, of course, if impostors from Kiev succeed in crushing the militia in the East, this very second the next stage of squabbling and mutual devouring will begin. That is the logic of the process. Under Yanukovych, it was possible to call Ukraine a state insolvent and unsuccessful. Such definitions also need to be earned. No wonder Somalia is offended by comparison with Ukraine, because Somalia is, and Ukraine is not.
True, here it must be said that there are no any so-called people's republics. They have exactly the same status as the Kiev authorities. The same impostors. They also have to do all the boring procedures to launch state mechanisms. In the meantime, they have everything slyapano on the knee: rather, faster, military time - so come down. Not coming, of course. Until they start the really necessary processes, they will not be able to win.
Maydannye rides with yellow-blue flags and screams "Glory to Ukraine!", Thus, only postpone the possible prospect of creating at least some state in the place of the former Ukraine. At least, what kind of regalia hang around, at least in what the UN do not sit, and you do not have a state. As long as there is no awareness of this, it is useless to talk about something with the neighbors.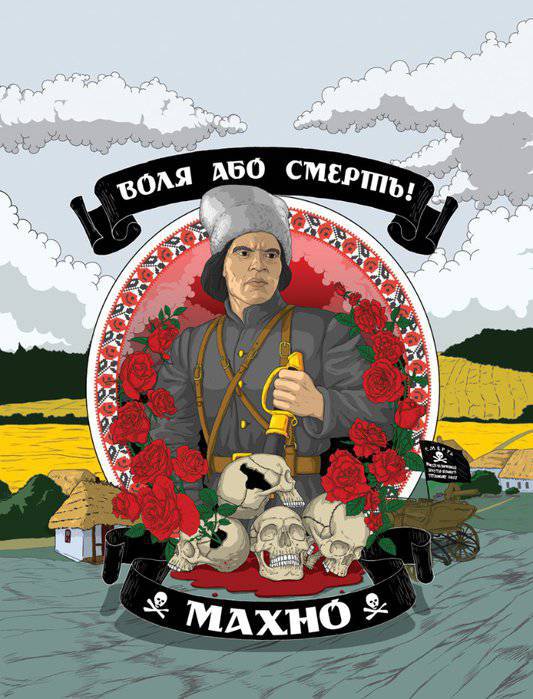 Any arbitrary ten people can come up with their own coat of arms, anthem, flag, buy shotguns, choose the president. This will be modern Ukraine. It will be included in the "Wikipedia" in the section "virtual states" somewhere near the Sealand. What kind of agreements can we talk about, what kind of gas? Well, you would have concluded contracts with five-year-olds.
The only tragedy is that the evil and cruel children from the virtual country have real hands in their hands.
Tanks
and airplanes. And a real desire to kill.