According to RIA
"News"
With reference to the press service of the Lugansk City Council, as a result of artillery shelling on Wednesday in the city 8 people were injured.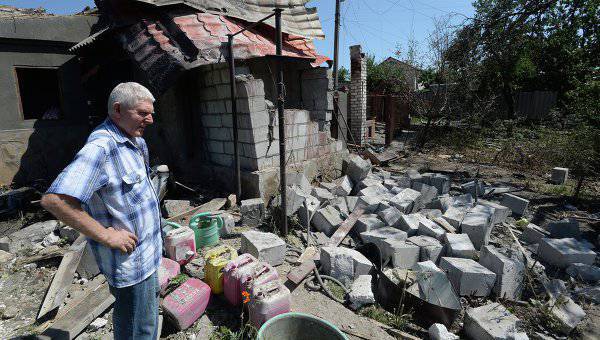 "Over the past 24 hours, an ambulance carried out 121 leaving, eight of them on the fact of injuries and injuries of civilians received as a result of hostilities. Information about the dead has not been reported, "the press service noted.
It is also reported that over the past day 10 fires occurred in the city, more than 20 houses were damaged, more than 5 thousand people were left without electricity, more than 7 thousand people were left without water. In addition, unexploded ordnance was found on the territory of Lugansk.
5 July militia fighters left Slavyansk and Kramatorsk, relocating to Lugansk and Donetsk. The situation in these cities is very tense: the shooting practically does not stop.