US Embassy in Ukraine
spread the information that it helps the Ukrainian government to restore the Donbass. Ambassador Jeffrey Payette ordered to allocate as much 50 thousands of dollars. The money, according to the ambassador, will go to the immediate needs of the residents of Donbass.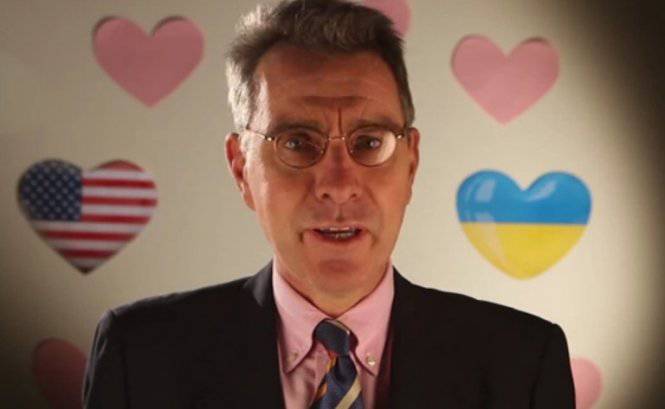 If we take into account that millions of Donbass residents turned out to be in the zone of armed conflict, what urgent needs could the $ 50 thousand allotted by the American Embassy go to? If only for the purchase of regular rolls for distribution by the example of Mrs. Nuland. But only residents of Donbass are not Kiev maydan inhabitants. On the bread Nuland (and Payette too) will not lead.
On the website of the embassy, ​​in order to somehow disguise the unintelligibility of the amount of "aid" to the Donbas, they write that 50 thousand dollars is only part of a more impressive amount of 200 million dollars. But at the same time, they add that 200 of millions of dollars is the money that Washington allocates this year to all of Ukraine primarily to fight corruption. And the main Ukrainian corrupt officials are already trying to figure out on which accounts this "help" is better to accumulate for the next amendment of their financial situation.