On Wednesday in Moscow, one of the best masters of the military
historical
painting of Russia, a representative of the Studio of military artists named after Grekov Pavel Ryzhenko. Pavel Viktorovich was 44 years old. Doctors, calling the cause of death, pronounce one word: stroke.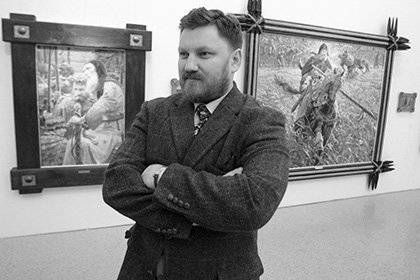 His works are real masterpieces of the classical school of painting. In them he glorified Russian heroes of various eras, Christian motifs of the struggle for the Russian world, the Russian Fatherland. His work and talent allowed to create not only individual paintings, but also historical dioramas. In the autumn of this year one of them opens. This is a diorama "Standing on the Ugra", which can be seen in the Holy Tikhon desert of Kaluga. Kaluga - the hometown of the artist.
Pavel Ryzhenko's canvases: "Malyuta", "Kalka", "The Ipatiev House after the Regicide", "Victory of Peresvet", "The Time of Troubles", "The Life of Sergius" and a number of other paintings with a historical orientation.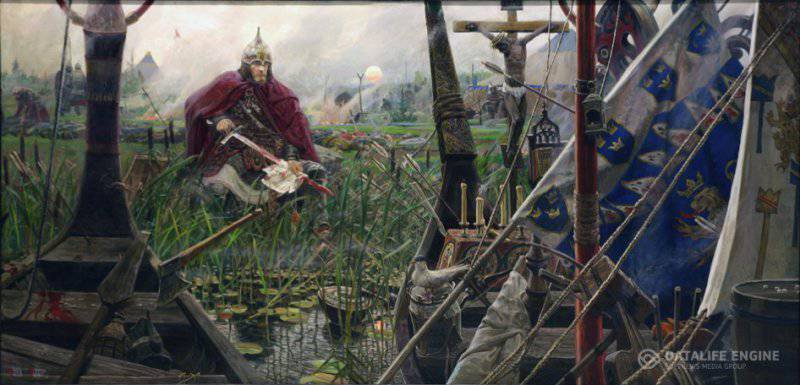 "Neva Battle", P.Ryzhenko, 2010 year, oil on canvas
The artist worked in the style of realism, and so he wrote about his work (with
Site
Pavel Ryzhenko):
I invite people to once again look at our ambiguous past, full of tragic events in which the great spirit of our people was manifested in its entirety. Understand that we are not a gray mass, not the so-called "electorate", but a people with a rich history and self-awareness. I want to believe that I offer people an alternative to the mass, "tinsel" culture, which makes us forget about the main issues of life.
Pavel Ryzhenko, since September 2013, actively worked with Igor Strelkov (now the commander of the national militia), received important advice from him to prepare the painting "Stokhod", which reflected the tragedy of war and the motives of the resurrection of Holy Russia.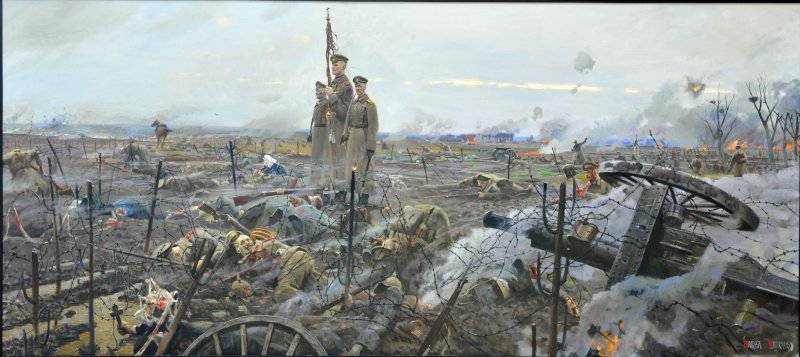 "Stokhod", P.Ryzhenko
The funeral service for Pavel Ryzhenko will take place on Sunday (July 20) on 12: 00 in the Church of All Saints in Red Village, Moscow, 2, Krasnoselsky Pereulok, 7 house.
The funeral will be held on the same day near Kaluga, at the Zhdamyrovsky cemetery (Zhdamirovo village) in 17: 00.
25 July at the exhibition of Pavel Ryzhenko in Kaluga EXPO Congress, at Kaluga, ul. Saltykov-Shchedrin, d. 133a will host an evening in memory of the Artist.
Eternal memory to the master, who praised the image of heroism and holiness in his canvases!