Conventions of a bourgeois court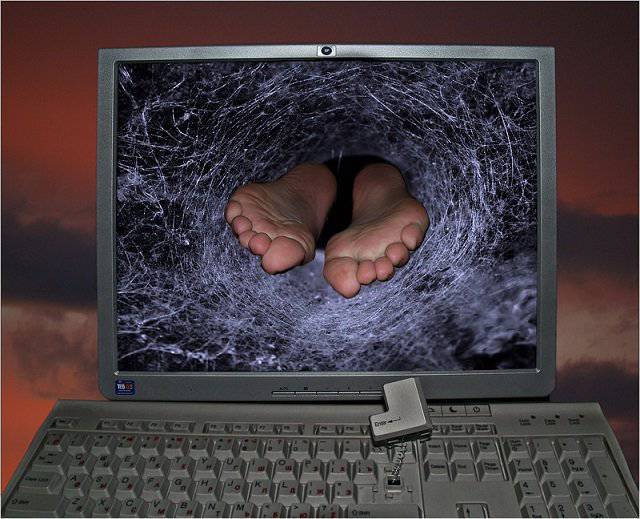 The workers asked me to comment on the death of Novodvorskaya.
There are many points of view on its multifaceted activities. Including even the aesthetic point of view (this is when they talk a lot about hapenning, shocking and provocative).
I believe, however, that the casket opens simply. The deceased was a fool, but came to success, because she lived all her life in the land of fools.
From stupidity (her and his loved ones) she died. As I understand it, she had a furuncle on her leg, so to speak, apparently due to an unhealthy diet. She began to treat him herself (that is, to crush and lubricate with greens) and to heal to the state of blood infection. None of the many friends and acquaintances advised Novodvorskaya to go to the hospital, although it was clear that the last time she had moved with difficulty. Alas!
For some strange association of ideas, Novodvorskaya in the country of fools was ranked among the liberals (!!!) I put three exclamation marks, because this is a triple absurdity.
First, liberalism presupposes intellectual freedom, which a priori leads to extreme tolerance for other views and a penchant for intellectual polemics. The exchange of views for Novodvorskaya has always been a forceful pushing through of primitive slogans, which, moreover, were in logical contradiction with each other. She never took someone else's point of view into account and always considered either meanness or madness. Any criticism was perceived as a provocation and a personal insult. His political
history
reduced to the fact that she was put in a mental hospital for the truth.
Liberalism is never radical. It is always a "middle-half" by the fireplace, relating to everything rather calmly and ironically. Including myself to myself.
Here we come to the "second". Novodvorskaya was completely devoid of any self-irony, although she looked very funny and often said (of course, involuntarily) funny things. As you know, beauty is a terrible force. Suppose that Novodvorskaya would be a black-eyed oriental beauty with a beautiful chest voice. Probably, and even probably in society, they would perceive it completely differently. There would still be little sense in her utterances, but there would be a noble impulse and a social magnet for the crystallization of social movement. In general, Chirikov threshes the same nonsense as Novodvorskaya, and her surname is even worse, but outwardly this is the type of evil beautiful blonde who is constantly in bed with her beloved husband on the basis of passionate temperament. And under this sauce you can carry any nonsense - the men swallow and ask for supplements.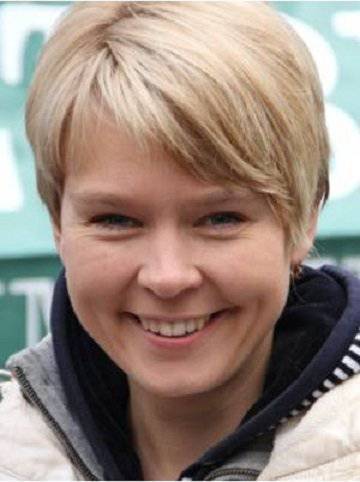 Madame Chirikova
Reason is quirky and you can get ANY benefit from any situation. Novodvorskaya did not extract any benefit from their ugliness, for the very reason that she did not understand how she looked from the outside. Of course, it is customary to err on this account to any person, including the author of these lines. But there are limits to everything.
While appearances prompted Novodvorskaya to wise self-irony and rejection of arguments designed for an emotional effect, her entire biography is an affectation of political charisma, which in the case of Novodvorskaya was not up to absolute ABSOLUTE ZERO. Instead of Evita Perron and Dolores Ibarruri, we saw what we saw. And what we saw, constantly sent the public enticing glances and flirtatious hints. I wonder what?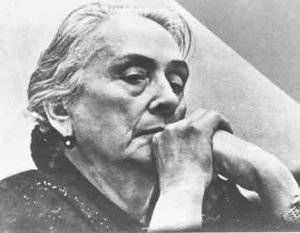 Dolores Ibarruri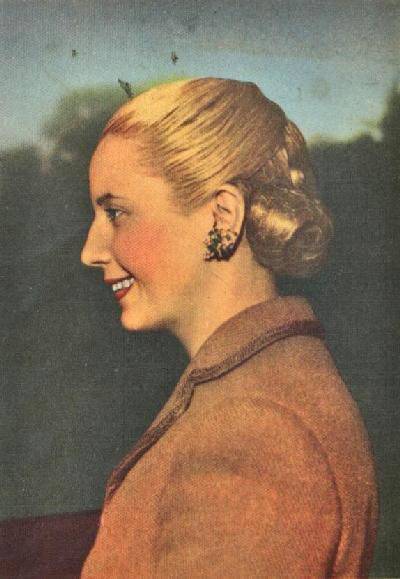 Evita Peron
Valery Novodvorskaya
Finally, thirdly, liberalism cannot exist by itself. Perhaps that is why we do not have it, but what was before the revolution was so-so strong.
Liberalism is a free affiliation of ideas, which is possible only in an information-transparent world. And what do we know about Novodvorskaya itself? Until now, very little is known about it. For example, she recently announced about her father that he forged documents and fled to America. And her mother, according to official data, "comes from the pillar noblemen of the Usatikh merchants" How can these merchants be pillar nobles?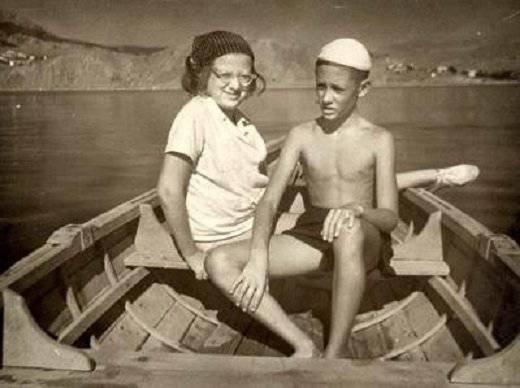 There is a legend that in childhood Novodvorskaya was a pretty child and it was ruined by kegebists. Something is different. Who is sitting on the right, I'm afraid to guess.
And so in Novodvorskaya everything. Both the father and mother of Novodvorskaya were communists, she had fought all her life with the "commies" with the methods of the Fadeev Young Guard. Starting with scattering leaflets in the Kremlin Palace of Congresses. Novodvorskaya all her life called her political opponents insane, while it was completely obvious that she also needed psychiatric help all her life and received this help. What does not justify the vile Soviet regime in the methods of its political revenge, but once again emphasizes the stupidity of our society, in the degree of this stupidity reaching the phase of hypocrisy.
So personal stupidity and personal illness of Novodvorskaya superimposed on the stupidity and disease of the society in which she lived and the flesh of the flesh of which she was. Which led to the absolute success of her social career (with such and such starting data).
If we compare Novodvorskaya's care with other events of this kind, then probably this is Chernomyrdin's death. The titans of the 90's carnival are leaving.
But to me, when I looked at Novodvorskaya (and I met her in real life), Russian liberals of the end of 19, the beginning of the 20 century, always came to mind. Like Hamu Milyukov, who became Minister of Foreign Affairs, as well as playing the violin with a broken finger and having cruelty to make him listen. And in general "having cruelty" If the motto of the Russian officer was "I have the honor", ​​then the motto of the Russian liberal "I have cruelty". When a liberal pig in pince-nez was breaking into the living room and began to laugh:
- Gentlemen, I beg of you ... no, gentlemen, in Moscow, the Grand Duke Sergius tore it up ... They found the hand on the roof ... Gentlemen, they deigned to think their brains!
A flurry of laughter, applause.
In general, a new dish arrived at the Maidan: "fried Colorado beetles in Odessa". Ha ha haa !!!
And what this African "liberalism" ends with?
"Optimistic tragedy" Vsevolod Vishnevsky. When an old woman's purse on Maidan was stolen, they let her down to the centurion, he builds fighters, the grandmother points to the eleventh: "Seem this, Iris". "Iris" knit in the fire. He: "I demand the last word!" And the leader to him: "The last word is the convention of a bourgeois court." And then the grandmother's wallet finds: "Oh, I mistook, I fell behind the lining!" Babanu, too, on the fire.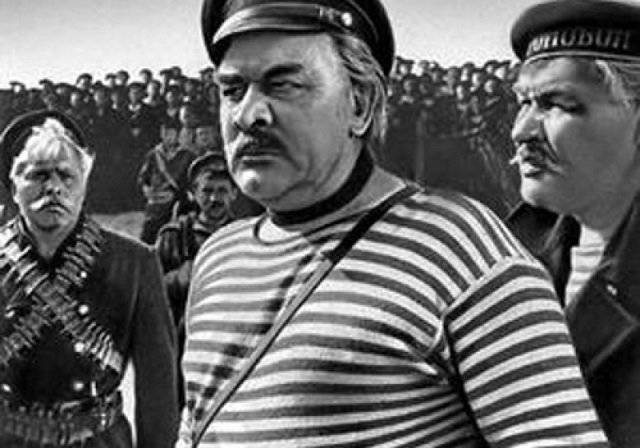 Well, scho, son, liberal did not bachil?
Then Russian liberalism develops - on the fire of the leader himself. He: "Brothers, give the last word!" And to him: "And these are the conventions of a bourgeois court!"
- Shh! Aaaaaaa!
Or Vishnevsky:
-Bulk!
Ugly people walk on the ground, they kill each other, all the prominent places have the right signs: "liberal", "democrat", "humanist", "good-natured". It seems everything is there. And there is no happiness, as there was not ...