The LC does not exclude that An-26 was shot down by Ukrainian security forces
Recently, in the area of ​​the border village Izvarino (Lugansk region), Ukrainian military transport worker An-26 was shot down. ATO leadership confirmed the loss of communication with the aircraft. It became known later that several crew members were held captive by the militias, according to the online newspaper
NEWS
.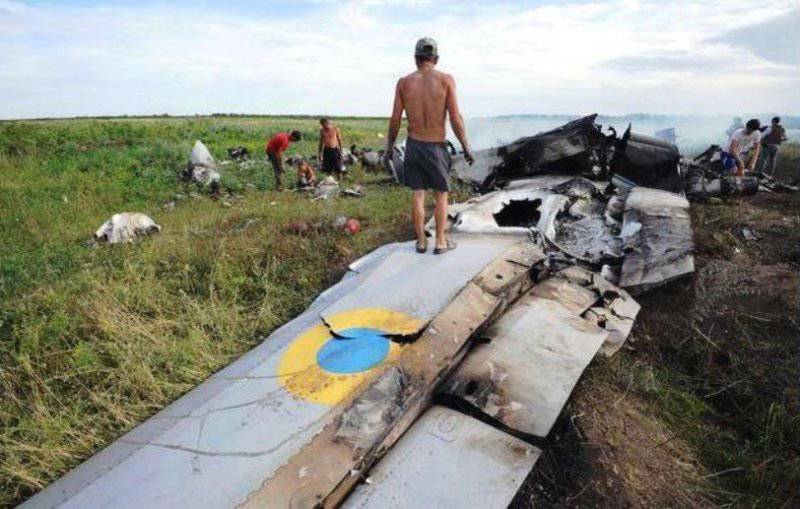 At the same time, Kiev says that only two members of the crew were captured by the militia, and the fate of the other six remains unknown. Lugansk, in turn, claims that the militia captured 5 pilots.
Controversial is the question of who exactly shot down the plane. The militias do not refute their authorship, but at the same time they admit that the An-26 could well have been shot down by the Ukrainian military themselves.
"We have an order from our people's governor, Bolotov, to shoot down all military aircraft that take off and land at Lugansk airport. So this time, when the plane landed, we opened fire on it. However, the Ukrainian side of the security forces also opened fire from the airport. We do not exclude that their projectile got into this plane. "
declared the leader of the Popular Front of the Lugansk Republic Alexey Chmilenko to the Interfax news agency.
At the same time, he completely excluded the participation of the Russians in the shelling of a transport worker, as reported by the official Kiev the day before.
"All these statements of the Ukrainian side about the allegedly Russian participation are utter nonsense. And then the Russian side? They are not here at all. Militiamen receive orders from our people's governor and execute them, and all these statements by the Ukrainian side about Russia's alleged involvement in these events are nonsense, designed to draw NATO and Russia into this conflict. "
said Cmilenko.