Kiev will send Smerch and Uragan rocket launchers to the conflict zone
ITAR-TASS
with reference to the Ukrainian media reports that the Smerch and Uragan rocket launchers will be repaired by the Kiev security forces involved in the military operation in the east.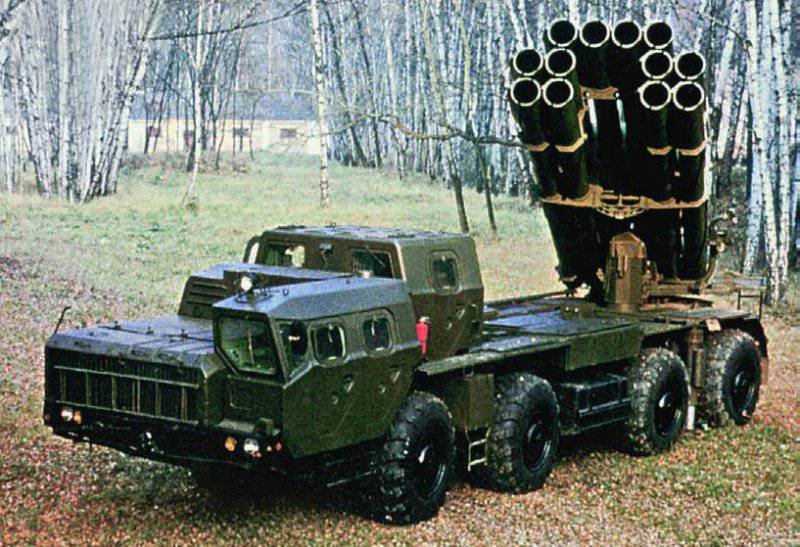 According to local publications, Shepetovsky Repair Plant, located in the Khmelnytsky region, hastily repairing multiple launch rocket systems (MLRS) Smerch, Uragan and Grad by the order of the Ministry of Defense. All the repaired equipment will go to the east of Ukraine and will be involved in the military operation.
In addition to the above-mentioned MRLSs, the Ukrainian military will receive SAU Hyacinth, Acacia, an artillery fire control vehicle and other types of missile and artillery weapons.
"In general, we repair all types of gun mounts that are in service in Ukraine"
explained the director of the repair plant Oleg Turinsky.
Repair of one combat unit lasts from 2-s to 4-s weeks, depending on the condition of the vehicles on which the weapons are installed. Many of them are already over thirty. According to local media, after the overhaul, the resource of cars is increased by 15 years.
Repair of equipment is carried out as part of the state order. Until the end of the year, the company is obliged to put in order and transfer to the 57 army combat complexes.
For reference: "Hurricane" and "Smerch" are Soviet MLRS caliber 220 mm and 300, respectively. Firing range to 42 km and 120 km. Area of ​​damage - 426 thousand and 672 thousand square meters. m