Foreign military attaches do not want to go to the Russian-Ukrainian border
According to the
ITAR-TASS
citing Sergei Ryzhkov, head of the RF Ministry of Defense's department for the implementation of contracts, 7 foreign military attachés, including a Ukrainian representative, refused to visit the Russian city of Donetsk in the Rostov region, which on July 13 came under fire from Ukrainian territory.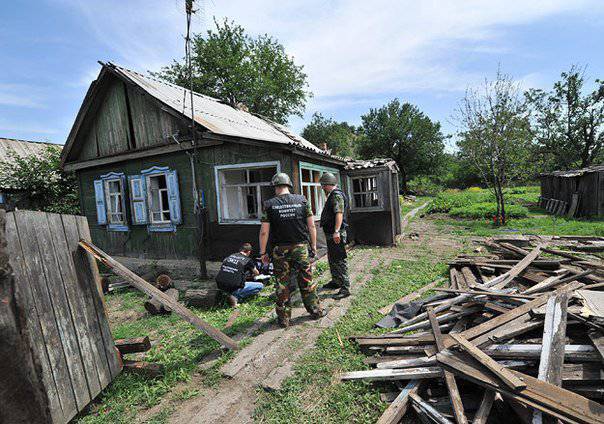 According to Ryzhkov, representatives of 18 countries received invitations, but military attachés from 11 states - Spain, China, USA, Norway, Finland, Denmark, Italy, Germany, India, France and Sweden - went to the Russian-Ukrainian border.
For various reasons, 7 attachés refused to travel - from Ukraine, Japan, Belgium, South Korea, Switzerland, the Netherlands and Austria.
Ryzhkov noted that the Ministry of Defense of the Russian Federation is concerned about the situation on the Russian-Ukrainian border, and therefore invited military representatives.
"The purpose of the trip is to get acquainted with the situation. We also hope that our colleagues will convey what they have seen to their governments, "he stressed.
According to Ryzhkov, some of the attachés were unable to take part in the trip, as the order to organize it was received only in the evening of July 14. Some were on vacation, some did not have instructions from the center, but some of the representatives simply refused.
"Attaches of Ukraine, Japan, South Korea and Holland responded with an unequivocal refusal," Ryzhkov said.