Donbass does not abandon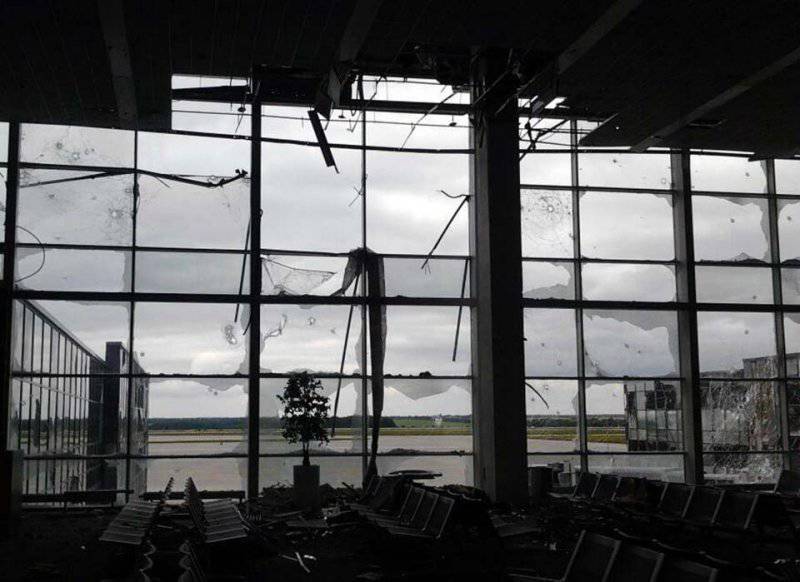 The 67, a volunteer from Vladivostok, Nikolai Grigorievich, who came to defend the Donbass from the Ukrainian aggressors, received a serious contusion during the battle for the military unit No. А1402 in Donetsk near the airport. Now the veteran is being prepared to be sent home.
Nikolai Grigorievich arrived in Donbass in March. For a while he fought in Slavyansk. After the retreat of the main militia forces from Slavyansk, Nikolai Grigorievich ended up in Donetsk. The other day, once again, the battle for the Donetsk airport was resumed, which still contains parts of Ukrainian punishers. The A1402 part located next to it (Stratonautov Str., 7), which is under the control of the DPR army, was subjected to a powerful artillery bombardment.
In the morning, Nikolai Grigorievich was at his post — in a trench he was watching the enemy. Suddenly, there was a powerful explosion that deafened the militia. He did not hear the signal to an organized retreat ...
A part of Nikolai Grigorievich retreated in an organized manner, while he himself remained in a trench with Simonov's carbine and a grenade. After some time, the carbine failed due to hit by a shard. Nikolai Grigoryevich pulled the check out of the grenade and remained to wait for the "dill" approach. The fighters of the unit found him in several hours exactly in this position. Not far from the trench lay a dead Ukrainian security official.
The carabiner saved Nikolai Grigoryevich's life, and he took with him to the memory the distorted part of the bolt.
"It was not terrible. It was worse for my father in Stalingrad, "the elderly militiaman laughs.
The contusion turned out to be serious and now Nikolai Grigorievich will have to forget about the war. In the near future he will go home, where his sons and grandchildren are waiting for him.
Nikolai Grigorievich believes in the victory of the militia and regrets that he will not be able to participate in hostilities. He says he begged the doctors to let him stay. In any capacity. They refused.
"I conquered my own. Now for sure, - he notes with some sadness. - Sorry for the dead guys. But we will win. We will win, "shaking the air with his fist, says Nikolai Grigorievich.