According to RIA
"News"
referring to the chairman of the Donetsk People's Republic Committee on Refugees, Darya Morozova, the authorities of the DPR are considering the possibility of sending orphans to Russia from a boarding school in Marinka, who are now in Donetsk.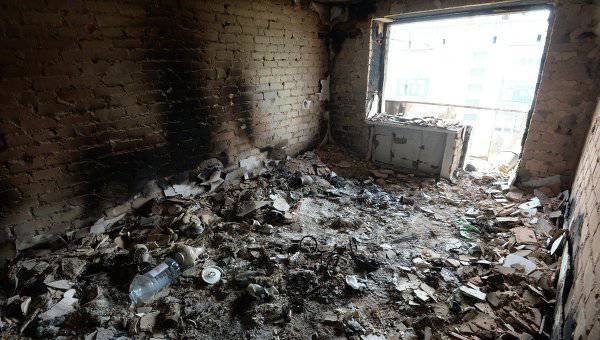 Earlier, representatives of the press service of the Donetsk region said that the militia sent children to the Russian Federation, calling these actions illegal.
"I would not really want to send them to Russia. But if on the territory of the DPR they will remain dangerous, if the shelling of Donetsk continues, we will be forced to do this, "Morozova said, adding that they" will not go to Ukraine anyway because they will become hostages. "
According to Morozova, the 54 child from the boarding school was taken to Donetsk on the night of 12 July, when Ukrainian security forces began shelling the district center Marinka from artillery. Six people died there that night. The shelling continued the next day.
The children were placed in the Donetsk boarding school, where 94 local pupils already live.
"For now, it's safe in the center of Donetsk, they will be here. But if the situation worsens, we will act, "noted Morozova.
Yesterday, Pavel Astakhov, an ombudsman under the Russian president for the rights of the child, appealed to the Ukrainian president, Petro Poroshenko, to allow orphans to leave the war zone and leave for Russia.