Israel is concerned about the effectiveness of the Iron Dome
In the area of ​​the Israeli settlement of El Rom (part of the territory of the Golan Heights, under Israeli control) on the eve of a rocket exploded from a Syrian territory. Reports about it
ITAR-TASS
with reference to the representative of the press service of the Ministry of Defense of Israel.
This is not the first break of the rocket, which was launched from the territory of Syria, on the Golan Heights. In addition to the "Syrian" missiles, missile strikes were also delivered to the north of Israel from the territory of Lebanon. The total number of missiles that exploded in Israel over the past week (since the start of the operation against the military wing of Hamas in the Gaza Strip) amounts to hundreds - the majority is released from Gaza. Part of the rockets are torn in Israeli settlements, leading to tragic consequences.
In this regard, the Israeli Defense Ministry began to pay close attention to the effectiveness of the "Iron Dome" anti-missile defense system, which was developed with the participation of the United States.
Meanwhile, the United States has already said that the "Iron Dome" system proves its effectiveness. Such words were spoken by White House spokesman Josh Ernest. He is quoted
RIA News
:
The Iron Dome system, which Israel developed with the assistance of the United States, has proven its effectiveness.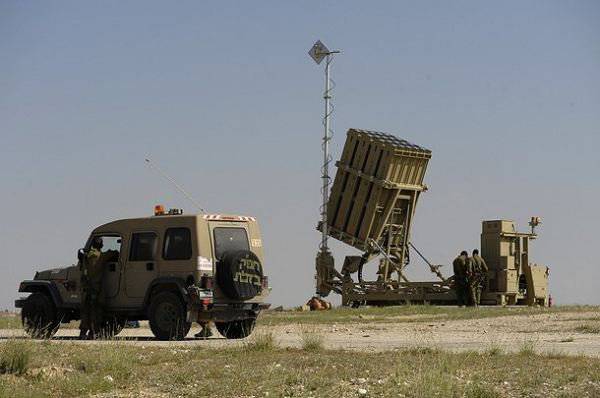 The "Iron Dome" is a missile defense system that is used to hit unguided missiles at a distance of up to 70 km. The "Iron Dome" was developed with the help of the Israeli company "Rafael" and modernized with the assistance of American specialists. In 2012, the efficiency of the system was estimated at 80-85%. In 2014, performance has fallen.