Chechen opinion about Ukrainians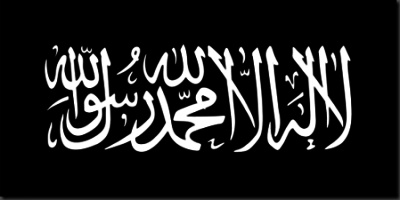 A Chechen, Raduyev and Baysarovets, with whom I have a constant clinch and srach, who doesn't really like Russians (albeit adequately) unexpectedly slashed ... Surprised ...

Perepost from another forum. (Someone "Machine-gun tape", from lichki it is known that his name is Tagir)

I tried to systematize the essence into one, based on the experience of communication with the Russians, "for which the Russian does not respect the Ukrainians."
1) The first, of course, is for unscrupulousness and for the "truth" for every day. Russian loves fundamentalism, but not a floating opinion. For him, a floating opinion is a lie. As far as I remember the Russians, they had the truth that in the 91st, in the 2014th. And if this is true and has evolved, then very little. The Ukrainian always adjusts events every time, which creates the illusion of unscrupulousness and adaptability.
2) The Russian does not like betrayal and feels traitors in the Ukrainians. He knows that the Ukrainian will always have an argument to betray. The arguments may be different, but the essence is the same - to cause maximum harm to the Russian citizen. Everything that a Ukrainian does, he does not for himself, but to harm the Russians. As a rule, they do not care about themselves, and therefore they live poorly.
3) Insecurity is the most important factor. Today is one, tomorrow is another. See paragraph one.
4) Russians do not respect Ukrainians for disrespect for their own
stories
. For Ukrainian history does not exist. This is for him only a system of closed arguments, but not science. He can rewrite it endlessly, because the Ukrainian still does not know his history. Ukrainian for Russians is "Ivan, not remembering kinship."
5) The Russian does not accept blaming someone else. Yes, the US is an enemy for him, but you rarely hear from a Russian that the US is to blame for Russia's problems. The Russian blames only himself for his troubles. The Ukrainian, on the contrary, is never to blame. He is all in white and a victim. Ukraine is a caramel country, near which there are only heaps of manure that prevent it from living.
6) Ukrainians, in comparison with Russians, do not feel the intimate zone of a person, his untouchable freedom. Ukrainians sometimes easily invade it with rudeness and unsportsmanlike behavior. No matter how the Russians are dispersed by Berkut, they will never pursue them at home - sports behavior is the essence of Russians. Ukrainians are not, they are trying to hurt the most alive, which emphasizes their petty, innate meanness. In Russia, the latter is zapadlo.
7) Gossip and rumors are not respected in Russia. They simply despise. In Ukraine, no.
8) Demagogy. In everything and everywhere, with the use of double standards. See paragraph one. The Russians are still fundamentalists. They, even to me a Chechen, are easier to understand, and easier to negotiate with them. Moreover, you can agree with the Russians for a long time, but with the Ukrainians for an hour ... Next, their Wishlist Ukrainians cross out the contract.
9) It is not love for one's homeland and people that is true Ukrainian, despite radical nationalism. A Ukrainian never compares Ukraine and Russia; he always compares Europe and Russia. This proves that unconsciously Ukraine is not for him ....
10) A Ukrainian will not see a log in his eye, but he sees a straw from a Russian.
11) From the experience of the Chechen war, me observable. Ukrainian will never fight on the front line like a Russian. Ukrainians were Gelayev for sabotage. The Russians, we pulled out of puddles of urine and feces, and in tears, but they do not leave positions. Actually, it always put me in a stupor. Ukrainians are fighting, when luck is only on their side. Actually, here I agree with Khattab, who called the Russians "stubborn silence" ...