Message from the militia Slavyansk. Mothers are not shot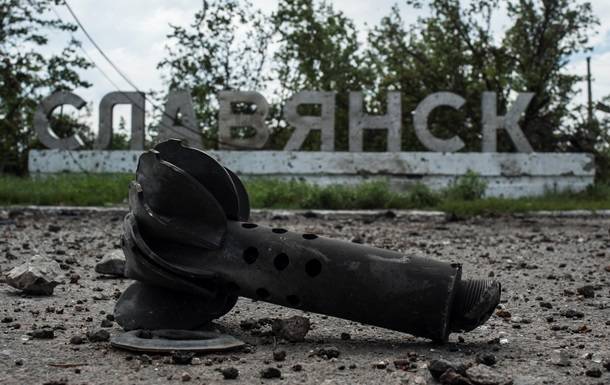 In the vicinity of Slavyansk partisans are actively working, terrifying ukrofashistov.
It is worth noting that the supposedly victorious mood of the Ukrainian military in Slavyansk is nothing but the bravado of all kinds of scum like Poroshenko and Lyashko. Ukrovoyaki actually walk and look around, especially in the dark! By the way, there is a punishment in the Slavyansk garrison: the guilty are sent to night duty on the outskirts of the city, that is, to roadblocks. And this, as the last few nights show, is a sure death!
So, for example, all last night (from Saturday to Sunday), our partisan groups were handling ukrov positions in the area of ​​Krasny Molochar and Yasnogorka. All night long, one-sided explosions, automatic rifles and the whistle of mines were heard. We don't know exactly how many "two hundredths" are among the punishers, but, according to our intelligence, about two hundredths of 10 are confirmed. Plus - a few units of the destroyed equipment.
In the area of ​​SATU (Slavic Aviation Technical School) they plan to build something voluminous, similar to a hangar. Most likely, this facility will be used to store equipment or ammunition and
weapons
because the city is planning to build a punitive military garrison.
By the way, in the hostel where the punishers settled, ordinary people previously lived, temporarily leaving the city during the war. Will they be able to return to their apartments - the question: the development area is cordoned off. In any case, using the city's sleeping bag plus a large football pitch for this type of concrete construction is an insanity that only a fascist junta can think of.
Ukry and are not going to stabilize the situation in Slavyansk, at least something to fix ... Almost all transformers are bombed. And the punitive do not care - they have arrived with powerful generators. Thus, we are more than confident that the goal of ukrofashistov is to get rid of the civilian population from the city, turning it into a kind of testing ground and a transit point.
In fact, there is a problem not only leaving the city, but also entering! That is, people with a Slavic registration (there are data on several) who are trying to return, simply are not allowed into their homes.
And what about the executed mothers can deny. This was not. Just someone came up to heat up the situation. 5 July they shot two militias. I do not know if you already have this video. But the bodies were immediately taken away ...
6 July shot another militiaman: his body revealingly lay under the city's post 3 of the day. Then they took ...
Mothers are not shot
. And further.
Brad and deliberate provocation ukrov - the story of the allegedly crucified three-year-old child in the city center and his mother
which to
tank
tied, it was not.