The militia said the second downed aircraft per day
Lugansk militiamen reported a ground attack aircraft of the Air Force of Ukraine shot down in the area of ​​Lysychansk. This is reported by the TV channel
LifeNews
.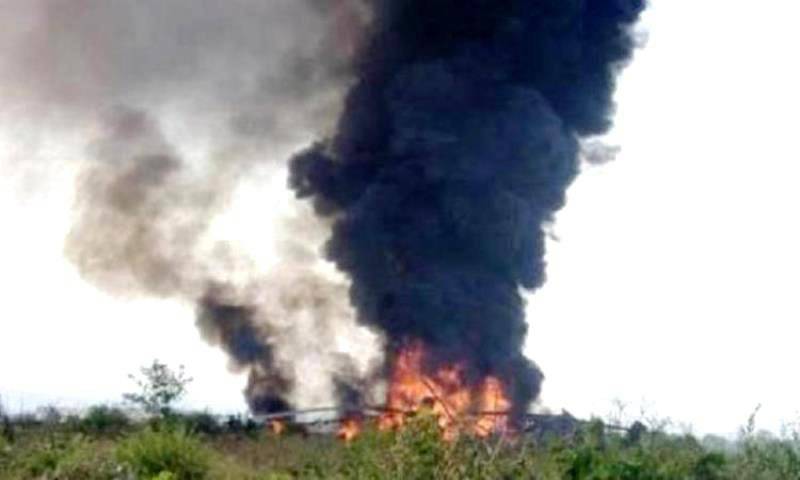 Earlier in the headquarters of the people's militia of the LC, said the downed military transport aircraft of the Ukrainian Air Force. The vessel was shot down near the settlement of Izvarino and fell near the village of Dolgan-Nikolsky. Witnesses of the incident reported three paratroopers, as well as a cargo dropped from a transport worker.
The leader of the Lugansk Republic, Alexey Mozgovoy, said that the attack aircraft had fallen on Ukrainian territory. According to him, both aircraft were shot down with the help of MANPADS.
In the Ministry of Emergency Situations of the Tarasovsky District (Rostov Region) they confirmed the drop in the side near the border with Russia.
"The plane was shot down on the border with the Tarasovsky district. The ship fell in the area of ​​the Ukrainian farm Kruzhilovka. Witnesses from our side saw the fall of the board, as well as the fact that the pilot managed to eject "
said in the MES.
Channel source in the Lugansk police department said that the Su-25 was shot down. According to him, it was a light armored plane carrying to the South-East
weapon
for the Ukrainian security forces. The pilots ejected, but they have not yet found.