Igor Strelkov spoke about the desertion of Babai's militia
The Minister of Defense of the Donetsk People's Republic, Igor Strelkov, reported on the desertion of a group of Cossacks, including Alexander Mozhaev, known as Babai, reports
"Russian Spring"
.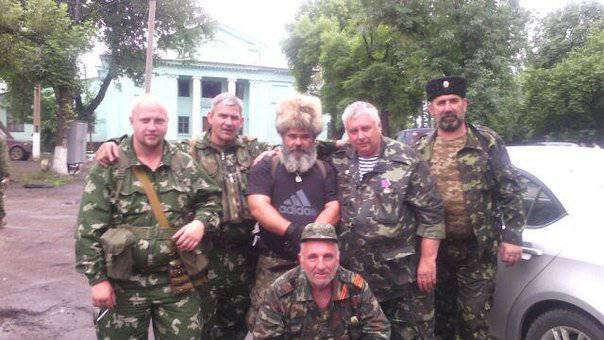 Strelkov noted that the Cossacks deserted from the ranks of the militia immediately after Kramatorsk was left.
"At first they refused to execute the order and go to Donetsk, and then suddenly everyone broke down at once and" found "already at the border itself. They gave the honor to further defend Novorossia to the local militiamen and those volunteer comrades who are guided by the notion of "military discipline," so hated by modern Cossacks, the militia commander said.
However on page
"Reports from Strelkov Igor Ivanovich"
a "message from the Cossacks" was published, stating that "the Cossacks did not deserting, as some commanders mistakenly thought, there was a slight disagreement that has now been overcome."
In addition, it is noted that "the recruitment to the" First Cossack Regiment "was announced, which is being created" to protect the Donbass from the aggression of the people of Poroshenko ".
"We hope that Babai and Igor Ivanovich will find mutual understanding, and the past inconsistency of actions will not affect the further joint struggle against the forces of darkness," note
"Reports from Strelkov Igor Ivanovich"
.
https://vk.com/strelkov_info