Kharkov resident: Mothers read SMS that everything is fine when their children have been lying on the cold shelves of the morgue for many days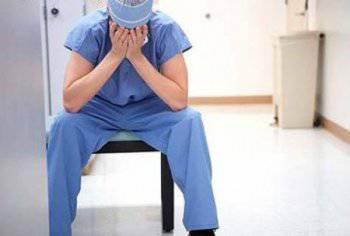 On page
"Reports from Strelkov Igor Ivanovich"
a message was published by a resident of Kharkov, who shared shocking details about how the Kiev junta hides information about casualties in the war in the Donbas from residents of Ukraine. According to her, special duty groups were formed on the basis of the 28 hospital in Pomerki.
"I will explain their task. Lying around a bunch of phones. All phones belong to the dead. If a phone call or SMS arrives on any phone, then they should answer with SMS in the style "Everything is fine, we fight, I cannot call. Don't come, I have everything. " All employees are afraid to send a message to their mothers that their children have died, because they were promised that they would be killed in one such message, she said. "Mothers read SMS that everything is fine when their children have been lying on the cold shelves of the mortuary for many days."
According to the woman, an acquaintance told her about this - a former roentgen assistant who "knows many in the industry", therefore "the staff was frank with her." She also noted that similar information came from Odessa, Dnepropetrovsk and Chernigov.