Two M-346 training aircraft arrived in the Israeli Air Force
According to the
Blog
The Center for Analysis of Strategies and Technologies referring to flightglobal.com, 9 in July, the Israeli Air Force received two training aircraft M-346 Master, built by the Italian company Alenia Aermacchi, which is part of the Finmeccanica group.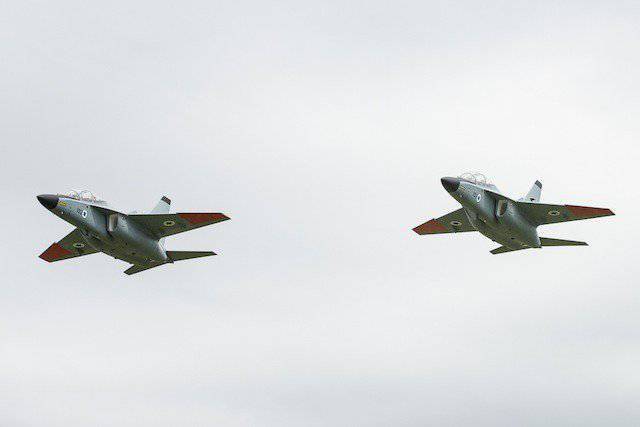 In total, the contract worth 1 billion dollars, signed in July 2012, provides for the transfer of 30 aircraft that have received the name Lavi in ​​Israel. In addition, the agreement includes the supply of engines, simulators, spare parts, as well as pilot training and aircraft maintenance.
As of July 9, the enterprise is completing the final assembly of another X-NUMX M-6 aircraft. In addition, five are in the initial assembly stage. In 346, the Israeli Air Force will receive 2014 M-9, in 346 - 2015, and in 18 - the latest 2016.
The M-346 training aircraft will be replaced by McDonnell Douglas TA-4H / J Skyhawk (Ayit) aircraft, which are in service with the 102 squadron deployed at the Hzerim airbase.
It is worth noting that Israel has become the largest customer of these aircraft. Previously they were ordered by the Italian Air Force (6 units) and Singapore (12 units), and in February, 2014 was signed by Poland for the supply of 8 M-346.
http://bmpd.livejournal.com/