July 10 information center "South-Eastern Front" held a Skype-inclusion with the participation of the deputy of the City Council of Slavyansk Vera Kubrichenko, which is now in the suburbs, reports
"Russian Spring"
.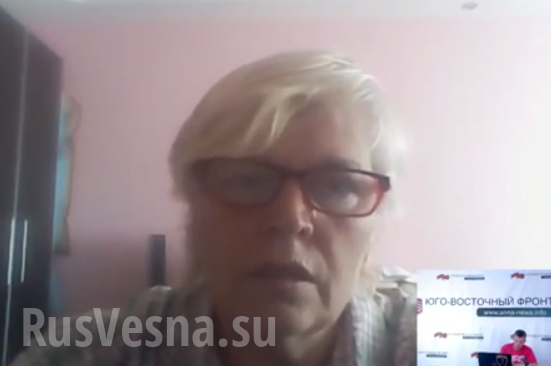 According to Kubrichenko, she was going to stay in Slavyansk. But when she saw, "as to meet the" dill "who entered the city, people ran to greet the fascists," and received several threats by telephone, she decided to leave for Russia.
"They helped me and I left Slavyansk. I didn't want to leave my home, but it was a necessary measure, "the deputy noted.
According to her, when Strelkov was in the city, they "believed and felt protected by him," and now the residents are frightened.
"People are scared. They survived the bombing, they saw a lot. In the city came "lyashki". There is still no electricity and water in the city. Our land is sold. The junta received money for it and will now work it out. Poroshenko in Slavyansk solves the triune task: getting rid of pensioners who fled to Russia, solving the problems of unemployment, killing young guys, working off the money received from American owners, "she said.