Petro Poroshenko: The militia refused to negotiate a truce
Ukrainian President Petro Poroshenko said during a telephone conversation with US Vice President Joseph Biden that all efforts to begin peace talks with the militia of the DPR and LPR proved to be unsuccessful, reports
ITAR-TASS
.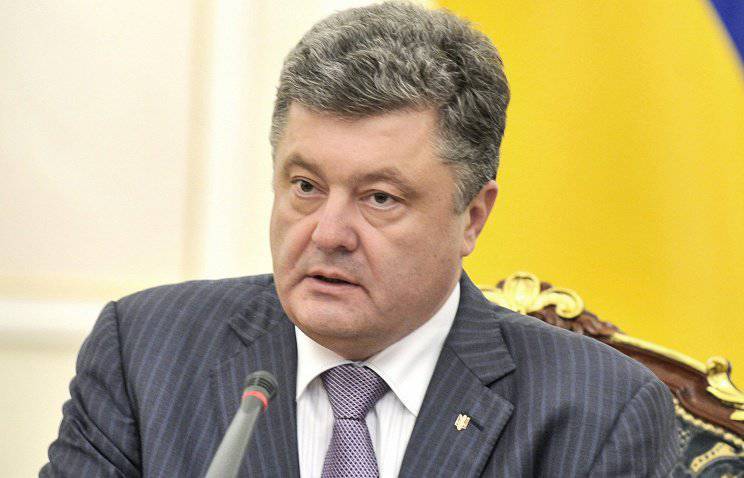 According to Poroshenko, "the Ukrainian government offered numerous ways - in Ukraine, in Russia, and also in other countries - for negotiations on an armistice," but all the proposals "were rejected either by Russia" or by the militia. At the same time, he noted that Ukraine is ready for a bilateral cessation of hostilities.
Earlier, the DPR authorities stated that one of the conditions for negotiations with the Kiev authorities was the exchange of prisoners. On July 10, the head of the government committee of the Donetsk People's Republic for prisoners of war and refugees, Leonid Baranov, said that at the moment they are making up-to-date lists for transfer to Kiev, RIA notes
"News"
.
"The exact number of prisoners that we have is unknown, because the prisoners are in different cities," he said.
In turn, the plenipotentiary of the Ukrainian president for the peaceful settlement of the conflict in the Luhansk and Donetsk regions, Irina Gerashchenko, said that there are about 150 people in captivity.
"According to our special services, about 150 Ukrainians are currently held hostage," she said.
It is worth noting that the Ukrainian Ministry of Health published information about civilians who died during the special operation in the east of the country.
"We are monitoring the number of dead civilians, and, unfortunately, for today only 478 people died," said Minister of Health Vasily Lazorishinets.
In addition, according to him, 1392 civilians are currently in hospitals, including 108 women and 140 children.