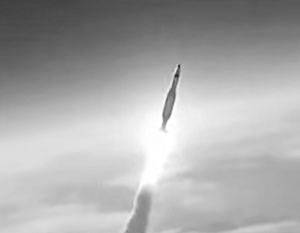 China is leading the development of a reactive hypersonic cruise missile in addition to the hypersonic planning device WU-14, tested at the beginning of the year.
Information about the developments appeared in the Chinese technical journal, reports The Washington Free Beacon. The publication was published by experts from the state corporation China Shipbuilding Industry, which is the largest arms manufacturer in China.
The description of the project indicates that the Chinese development is similar to the experimental hypersonic unmanned aerial vehicle X-43, developed by NASA.
A Chinese rocket can reach speeds of up to 8 thousand miles per hour. This speed creates technical difficulties for designers because of the high load on materials, as well as the complexity of control at high speeds, the journal notes.
The Chinese Defense Ministry stated that the development is a "normal" scientific experiment and is not directed against anyone. Experts point out that the rocket could be a shock
weapons
against US aircraft carriers and warships.
Now the development of hypersonic missiles are actively conducted in the United States. Russia also stated that the development of hypersonic rockets is a priority for it. In June, Russia for the first time conducted demonstration firing of a hypersonic rocket for the Pantsir anti-aircraft missile system.
Recall that in January, China conducted a flight test of a hypersonic gliding apparatus. The hypersonic device is designed to launch on one of the intercontinental ballistic missiles so that he can plan and develop speeds up to ten times faster than the speed of sound on his way to the target from near-Earth space.