Is Ukraine preparing to invade the Crimea?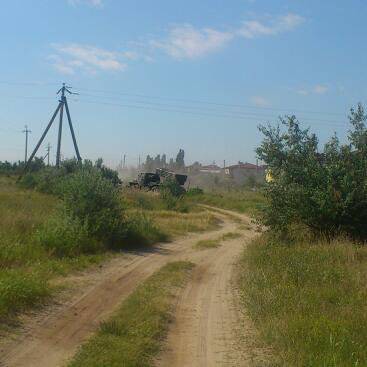 It seems that the military-political situation around the Crimea is heating up again. In the past few days, there have been many reports of the active transfer of Ukrainian forces to the borders of the republic.
LifeNews
reports that to the army checkpoints in the territory of the Kherson region, where a large number of military equipment is concentrated, arrived from the Zhytomyr mechanized part.
"It was a move," said a source from the police department of the village of Strelkovoy. - Profits from Zhytomyr arrived. I note that the Russian military is not there. At the border there are only Ukrainian military. Recently I spoke with the border guards, they also confirm this. "
In addition, on July 10, columns of heavy military equipment were observed in the village of Strelkovoy in the territory of the Genichesky district of the Kherson region. BTR vehicles, Grad multiple rocket launchers and Osa anti-aircraft missile systems arrived in the border area.
"This is a technique of the Ukrainian army, the military are redeploying. Armored personnel carriers and installations are pulled up to an army checkpoint, "said a source in the district administration.
Along with the transfer of troops, the Kiev authorities carry out dangerous manipulations with the Crimean Tatar radicals from the Mejlis, notes
Kassad
. The main goal of these events is the creation of an organized underground in the republic. With the money Kolomoisky created a battalion "Crimea", which will include the Crimean Tatar radicals, the Crimean Bandera and the militants "Hizbut-Tahrir."