National Guard under the battalion commander Gavrilyuk captured
The ardent activist of the Maidan, the commander of the volunteer detachment of the National Guard of Ukraine, Mikhail Gavrilyuk was captured in the territory of the Donetsk People's Republic, reports
Lifenews
with reference to the Ukrainian news agency
UNIAN
. Militia fighters detained him and a group of servicemen at one of the checkpoints between Donetsk and Slavyansk.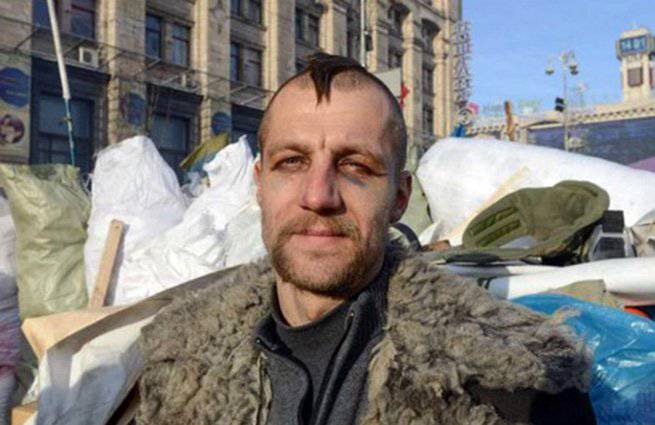 Fame came to Gavrilyuk after 23 in January, when a video of riots appeared on the Internet, in which the Berkut fighters kept him naked on the street. On this fact, the Ministry of Internal Affairs of Ukraine opened a case under the article "Excess of power or official authority".
On May 28, two berkutovts were convicted: one received three years in prison with an annual probation, the second two years of restraint of liberty, and a similar probation.
On July 2, Mikhail Gavrilyuk announced the formation of a Cossack battalion of the National Guard of Ukraine, calling on volunteers to go to the east of the country for war with the militia.