Submarine "Vladimir Monomakh" completed factory tests
The new-generation nuclear submarine "Vladimir Monomakh" (the Borey project) has fully implemented the factory testing program in the White Sea. This newspaper told
MIC
.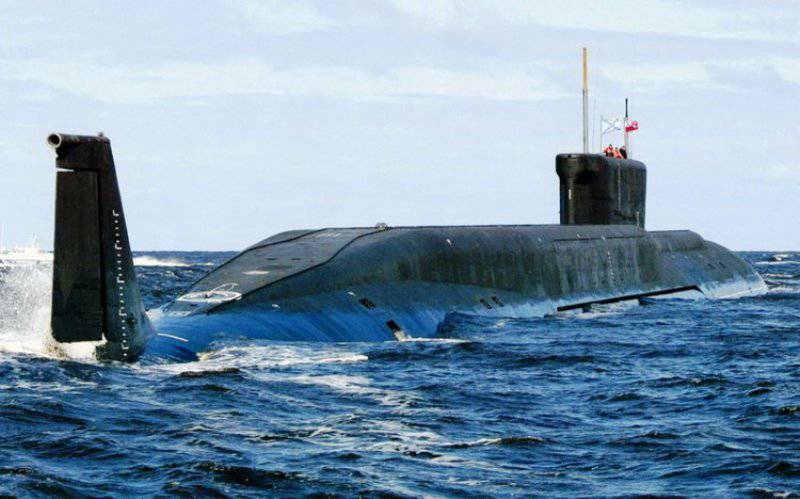 "The final stage of the sea" examinations "was held during 24 day. The transfer team under the leadership of the responsible deliverer Eduard Usov and the crew of submarine sailors headed by Commander Alexander Nadezhdin successfully completed all the tasks assigned. "
cites the publication excerpt from the press service of the company PO Sevmash.
During the tests, the ship's systems were checked, the torpedo-missile complex was tested, and the acoustic fields were checked.
"The tests confirmed the compliance of the submarines with all the specified tactical and technical characteristics. The plan of factory running tests is completely executed »
said the head of production at Sevmash, Marat Abizhanov.
Next, an atomic boat awaits state tests. It is reported that "at this stage, the nuclear submarine will perform several more trips to the sea. After the successful completion of marine "state examinations", inspection and decoration of the ship, the acceptance certificate of the Vladimir Monomakh nuclear submarine will be signed and its transfer to the Naval
the fleet
Russia. "
The "Vladimir Monomakh" missile carrier is the third submarine of the Borey project, developed at the Rubin Central Design Bureau. The submarine was laid at the Sevmash shipyards in March, 2006, in December, 2012 was taken out of the workshop, and in September, 2013-nd started factory driving tests. A new missile system with the Bulava ballistic missile will be installed on the submarine cruiser.